Free shipping in Germany from 150 EUR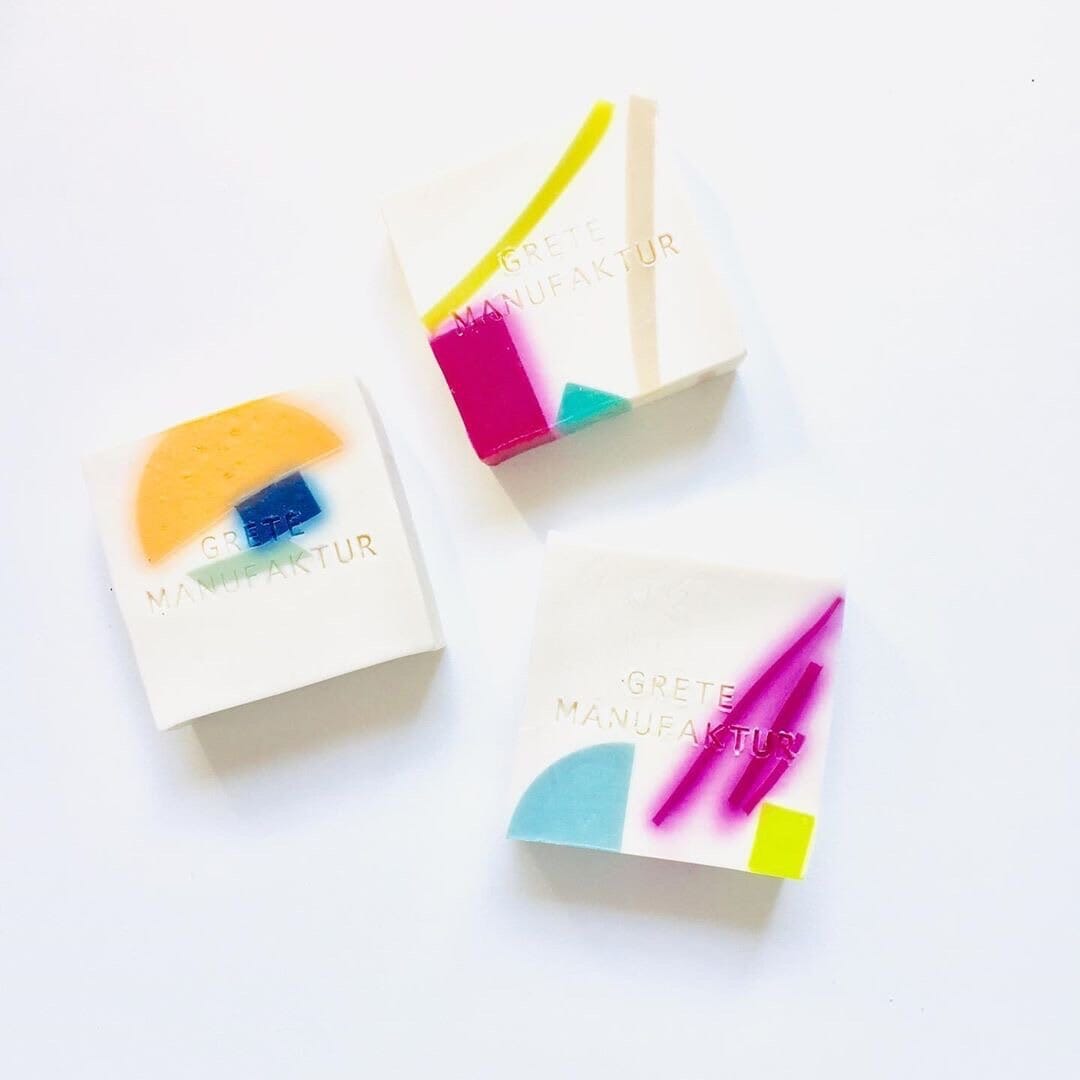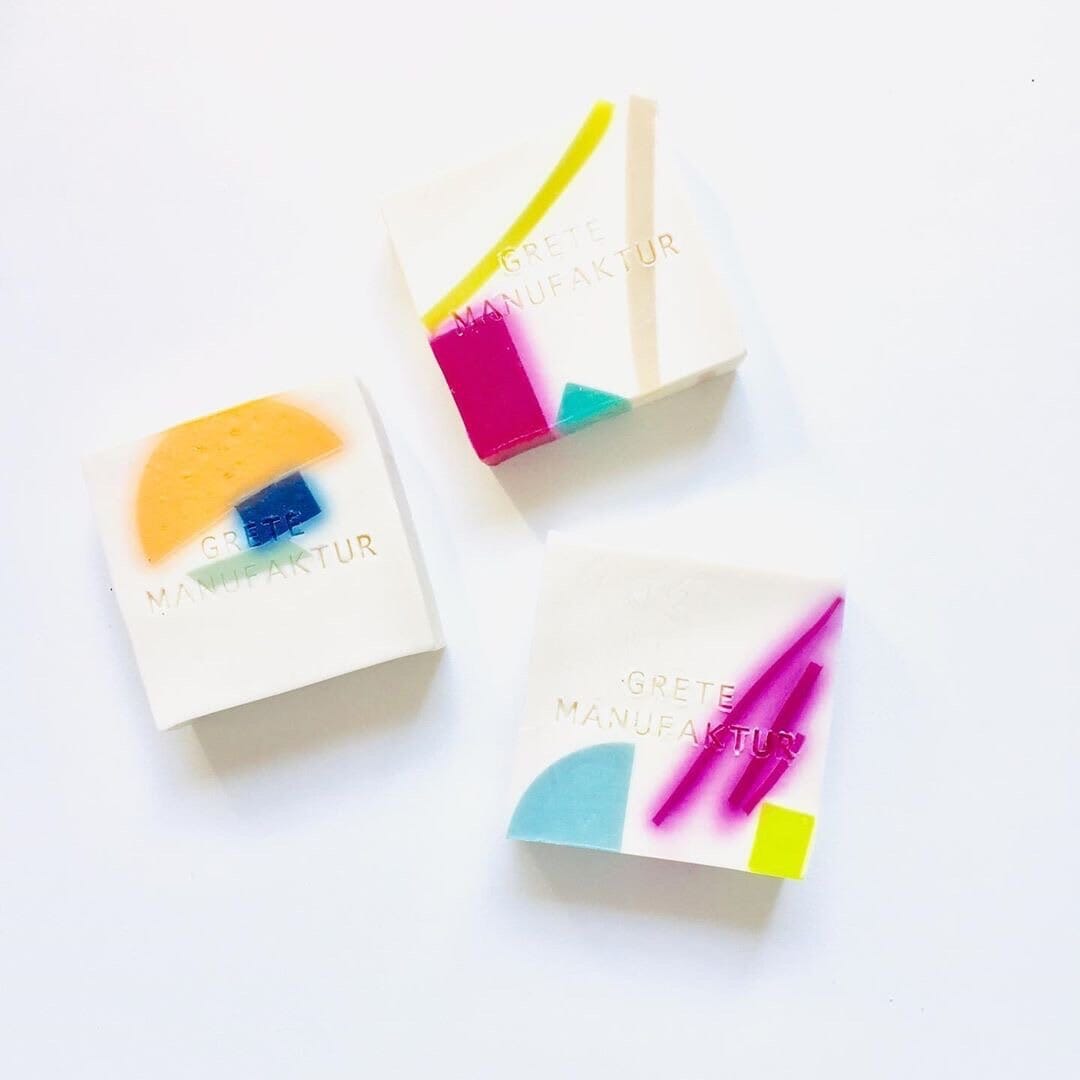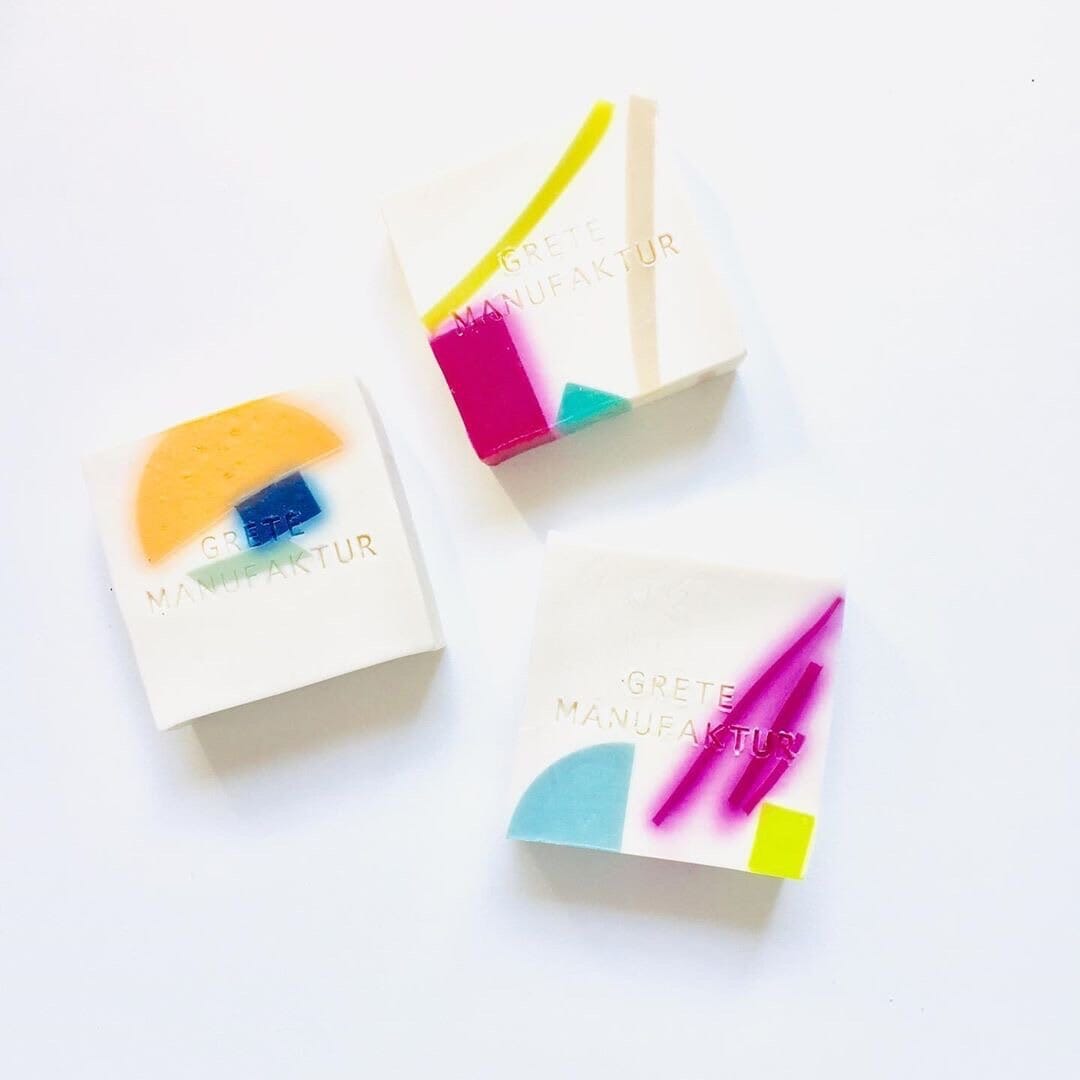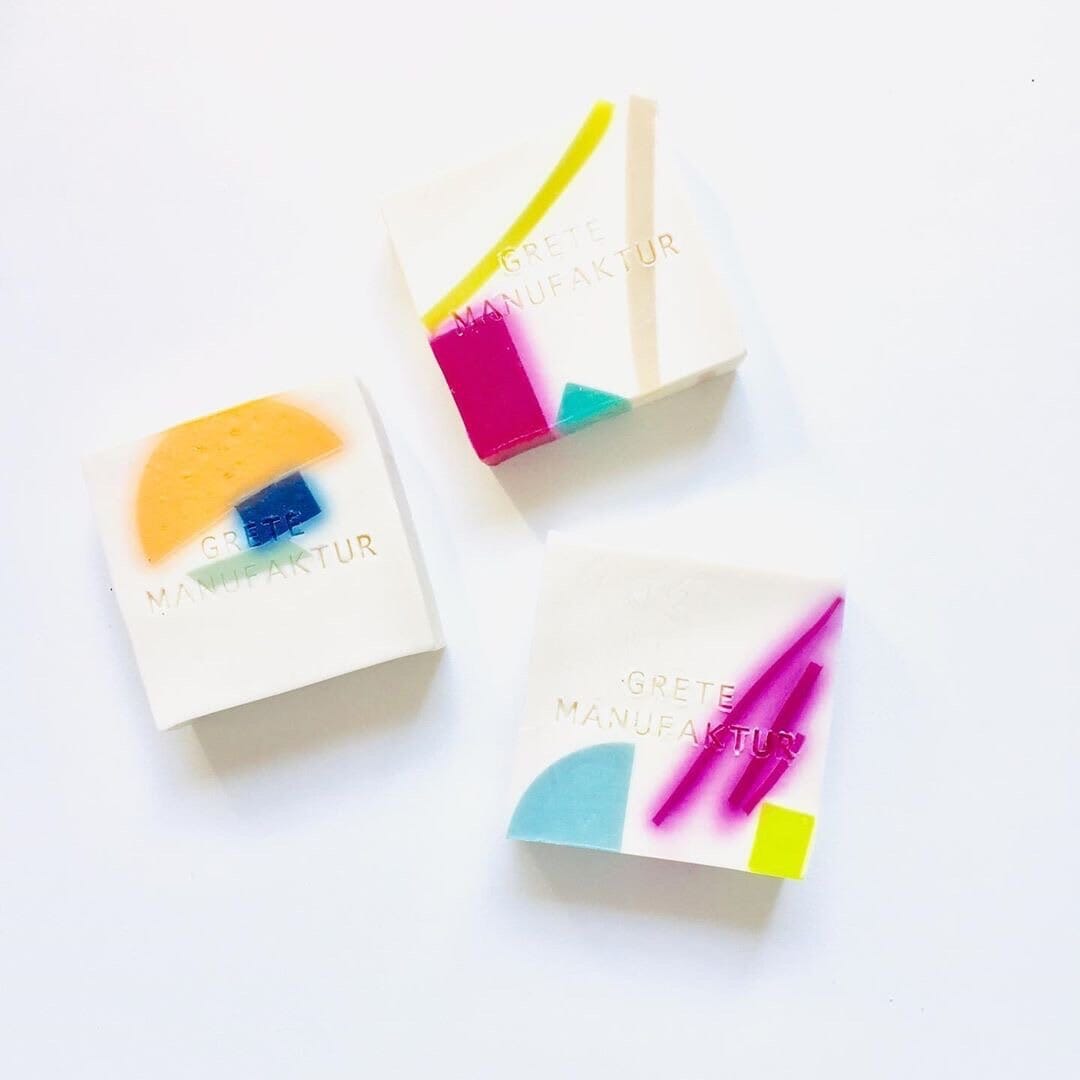 Soap "Constanze - Lavender & Thyme"
Free shipping from 150 euros
Shipping within 2-3 working days
selected with #matschlove
Are they pretty! And they smell wonderfully pleasant... we are in love with the eye-catching soaps from the small label Grete Manufaktur from Celle.
The rich all-rounder soap "Constanze" with lavender & thyme comes from GreteManufaktur in Celle.
Constanze is the rich all-rounder soap and has a herbaceous-fresh scent of orange, lemon, bergamot, lavender, rose and thyme. You get a surprise piece. Every soap looks different and can sometimes be a little more pastel in appearance.
Vegan. Palm oil free. Naturally. Hand made.
The GRETE soaps are all based on formulas developed in-house, the ingredients of which are carefully matched to one another. Every GRETE soap is boiled with a certain percentage (between 8% and 10%) of unsaponified fats. As a result, they are moisturizing in contrast to shower gel, which is mostly based on surfactants. Only essential oils or perfume oils that are approved for cosmetics production are used.

The fragrant eye-catchers are made with a lot of passion using only the cold mixing process, which is why the valuable skin-caring glycerin is retained, in contrast to industrially manufactured soap.

Each soap matures between 4 to 8 weeks after production. During this time the pH value drops to 8 - 10. Preservatives are not used in GRETE's natural soaps, as bacteria and germs cannot multiply in this environment. After the maturation period, the soaps are lovingly packed by hand.
Fresh weight: 100g
Ingredients: high-quality vegetable oils and additives, free from preservatives, silicone, microplastics and petroleum.

AQUA, COCOS NUCIFERA OIL, OLEA EUROPAEA FRUIT OIL, CANOLA OIL, THEOBROMA CACAO SEED BUTTER, SODIUM HYDROXIDE, ORYZA SATIVA OIL, PRUNUS AMYGDALUS DULCIS OIL, RICINALUS AULIC OIL, CI 77019, LIMONENE *, LINALOOL *

* = FROM NATURAL ESSENTIAL OILS

All soaps are free from chemical preservatives, surfactants and animal ingredients!

All GRETE soaps are made entirely by hand and are only boiled in small batches and can therefore vary slightly in appearance and color.

Safety advice:
Every skin reacts differently to different ingredients, if irritation or a rash occurs, you should stop using the soap.
If the soap gets into your eyes, rinse it thoroughly with warm water. Marie soap is not suitable for removing eye make-up.

Product information is enclosed.
Grete Manufaktur is a sustainable label from Celle in Lower Saxony. The founders Anna and her mother Sabine professionally handcraft vegan soaps, body care products and candles in their factory in Germany. All products are free of chemical preservatives, silicones, microplastics, surfactants, animal components or mineral oils, but are always caring, fragrant and beautiful to look at. Each one unique.
Shipping costs Germany:
Insured shipping DHL GoGreen: 4,90 €
Large letter: € 2,20
Free shipping for orders over €150

International shipping costs:
We ship to other European countries via DHL GoGreen.

The country-specific shipping options and costs are displayed to you in the check-out process.
Note: The colors may differ from the screen display