Free shipping within Germany from 150 EUR
About
WELCOME TO THE CREAM BUSINESS
We are Jules & Mira and here you can find out a little more about us and how our label came about.
Do you actually know why it? Matsch mit Sahne gives?
Two mothers stood here with big bellies and were desperately looking for things that are really useful and at the same time really pretty. Pretty in the sense of simple and yet colourful. They should please the children and us parents alike, because we also watch the parts 24/7. That has to work, we thought. Affordable and still caremade in Germany.


Here we are: Matsch mit Sahne - Nice for you and your child.
And because we didn't really know what all this entailed, but still everything that has to, one thing leads to another: online shop, trade fairs, founding a company, start-up studio, #mumclub, larger studio, employees... #Mombosslife even.
Let's see what the future has in store for us?
Stay tuned and continue to accompany us on our way to becoming a super label!
#thankyouverymash
Jules and Mira (left to right)
ABOUT

View

Buddies: my hubby #mistersturm Daughter Ida and son Arno
Since becoming a mom, I've never said: "Gosh, I'm so bored!"
My favorite Matsch mit Sahne piece: Changing pad
Why Matsch mit Sahne: "For starters, having a baby wasn't enough for me!"
And apart from that: suburban mom, #rosewaytoheaven, traveling, social media
Instagram: minglemangle.de
Jules
Buddies: my husband Axel, my daughter Lotti and cat Pauli
Since becoming a mom, I've never said: "Wow, tonight, I've had such a good night's sleep!"
My favorite Matsch mit Sahne piece: BEDDING SET MAXI
Why Matsch mit Sahne: "Because it was love at first sight!"
And apart from that: interior design, family, mountains, tennis
Instagram: jul.es.k
Do you want to read more about us?
Then take a look at these pretty blogs: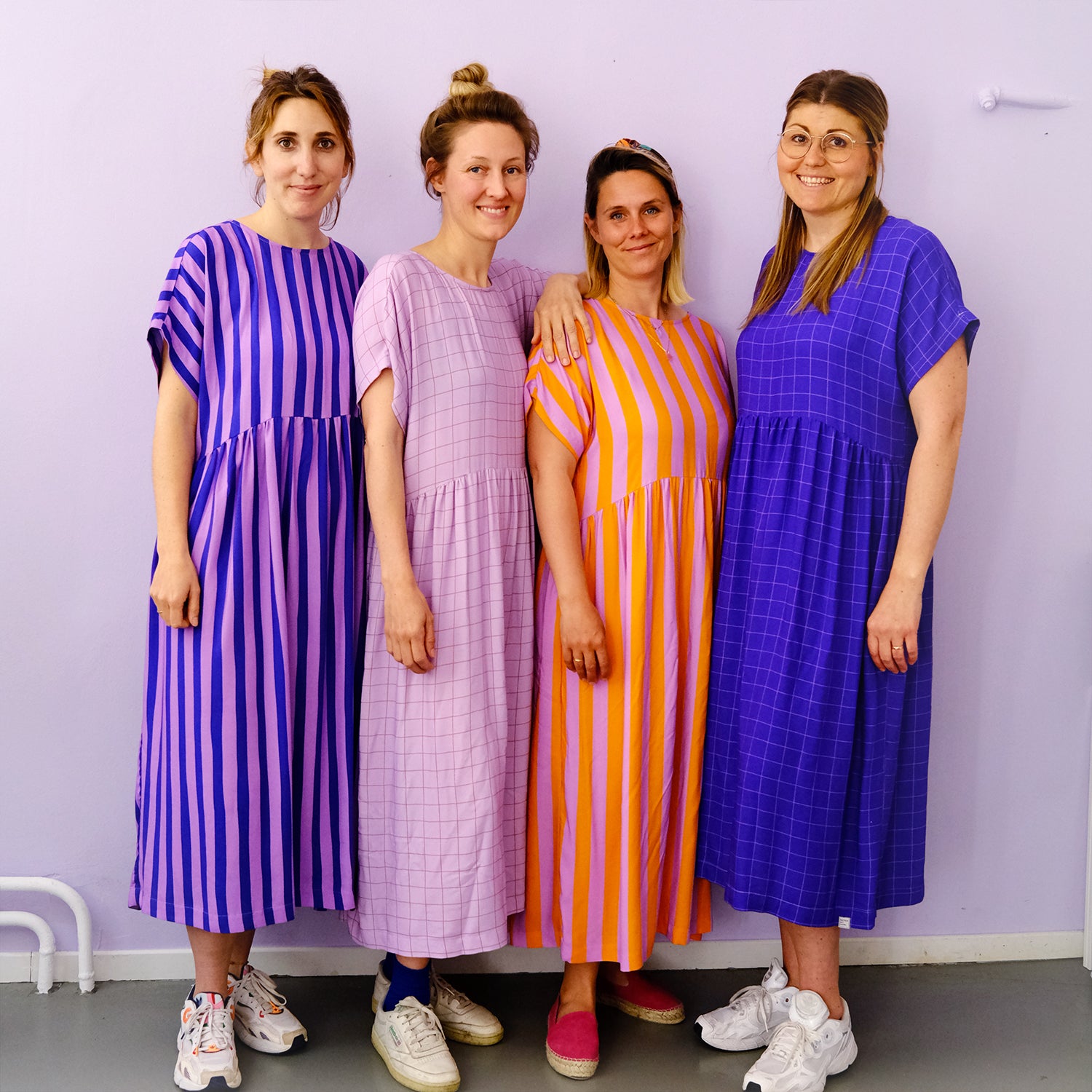 CREAM LADIES
MEET THE TEAM
For us it's "muddy" and we think you can feel it! :)