Free shipping in Germany from 150 EUR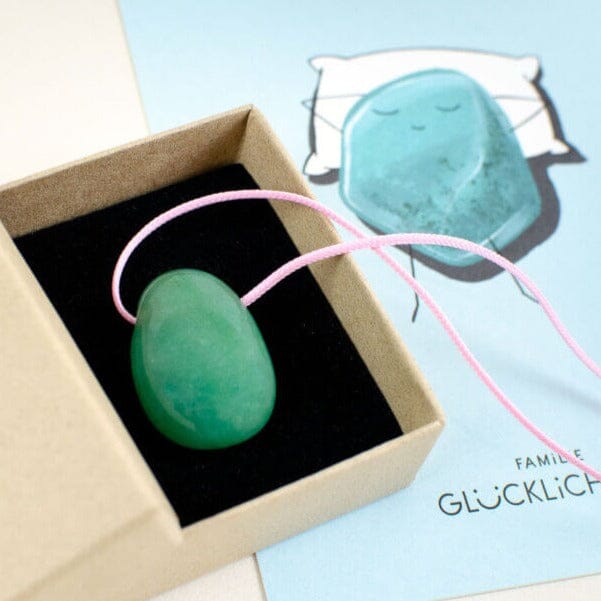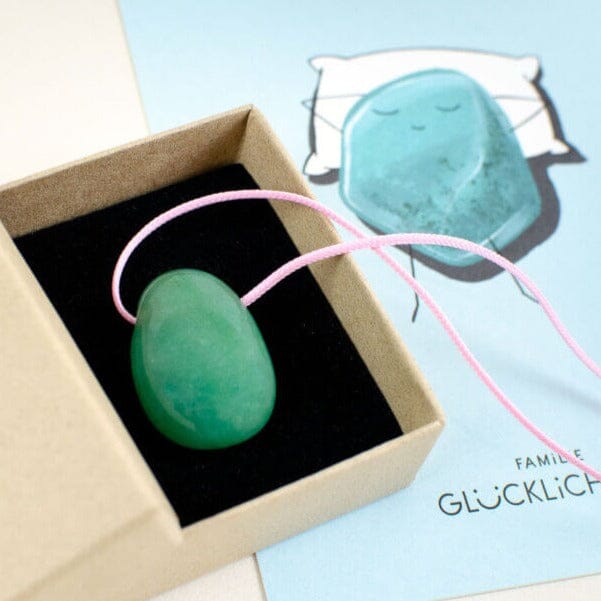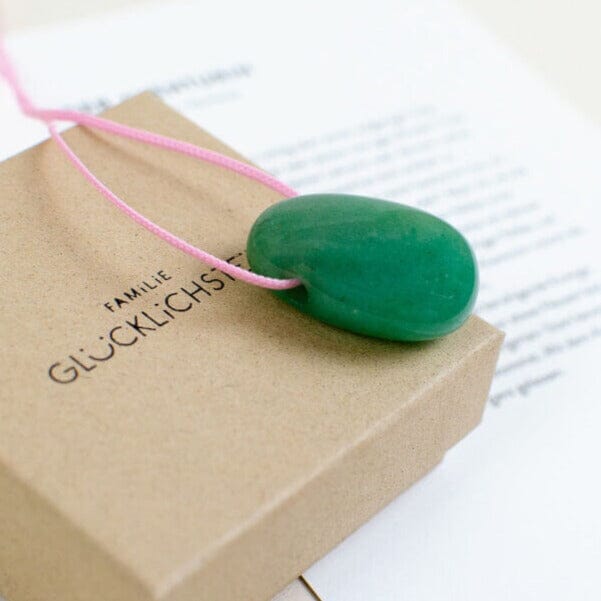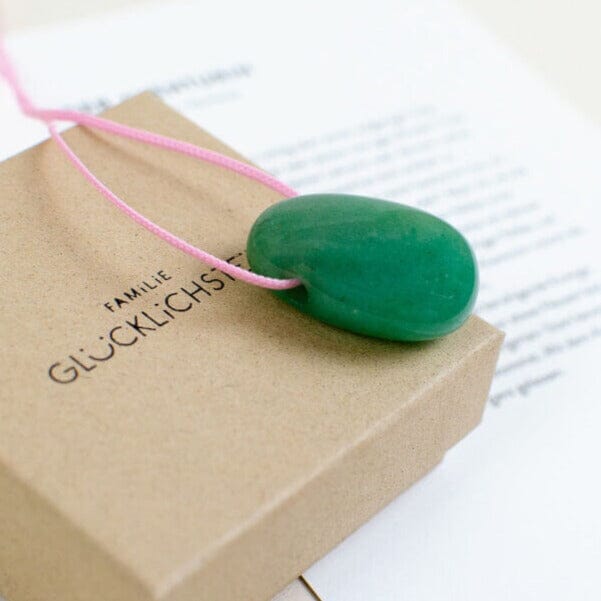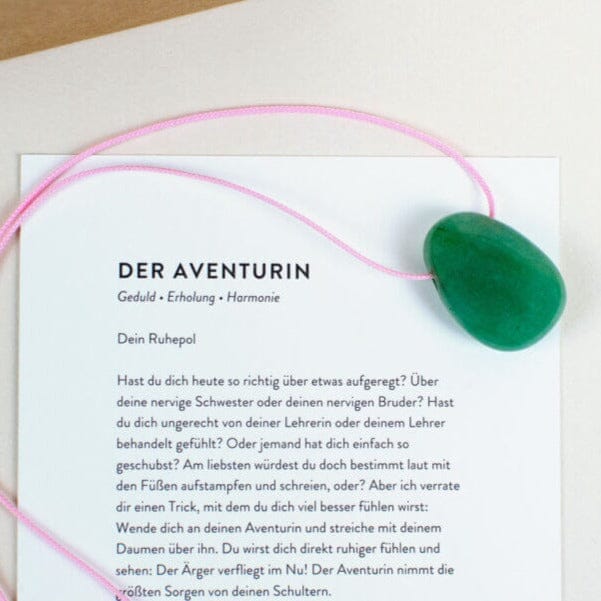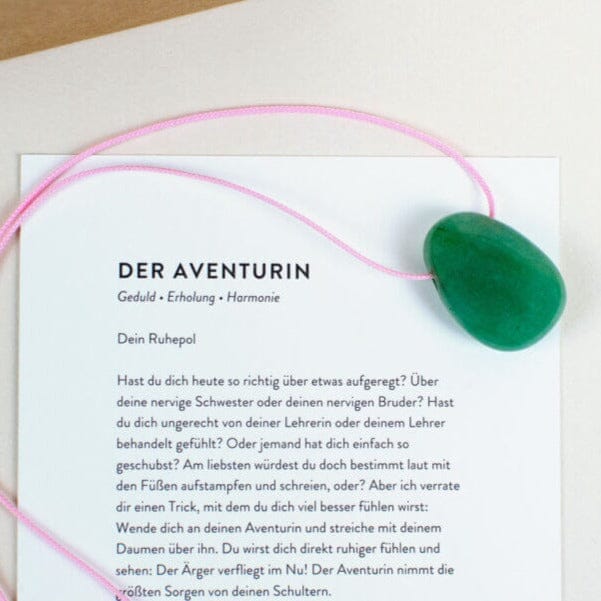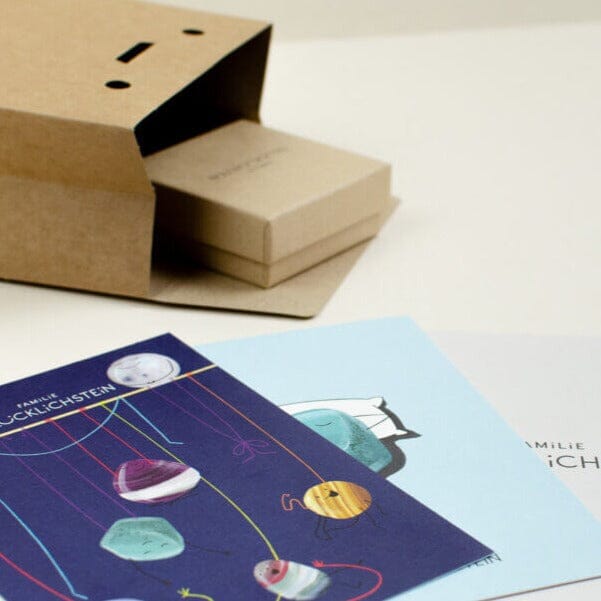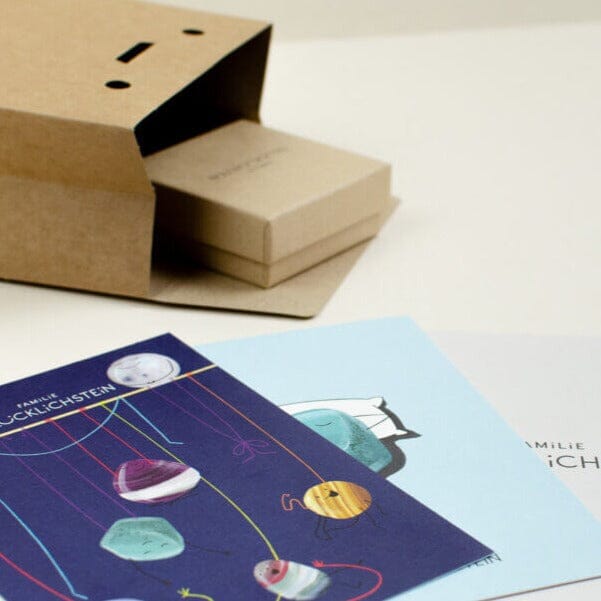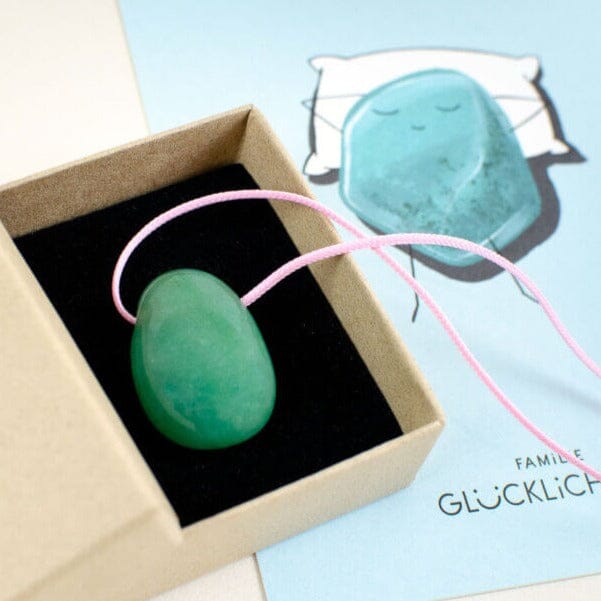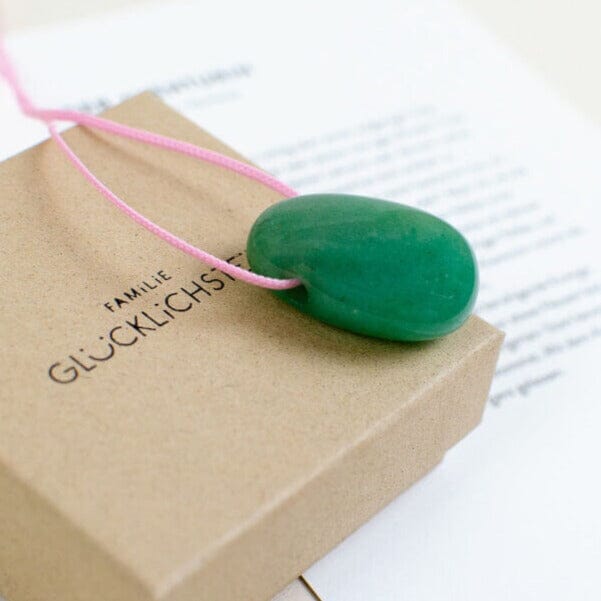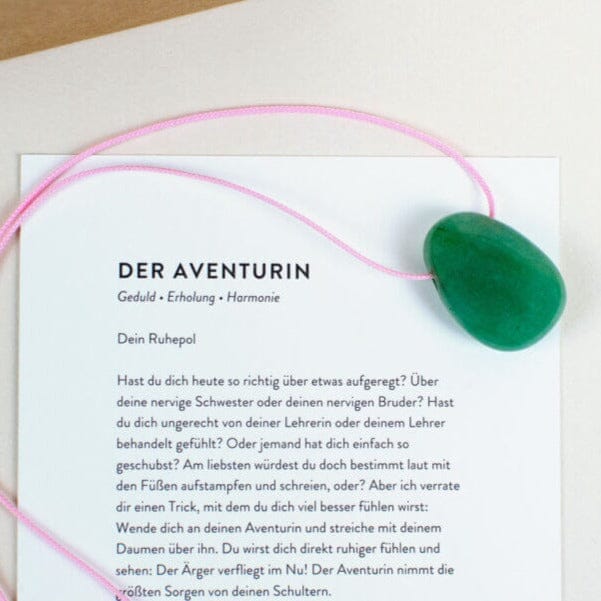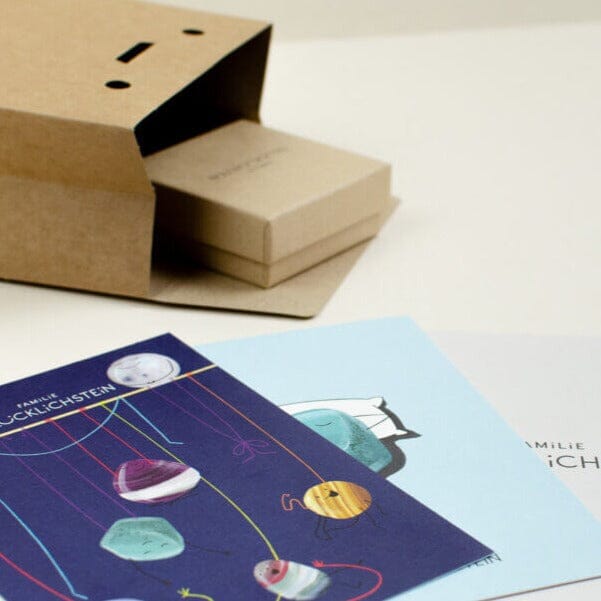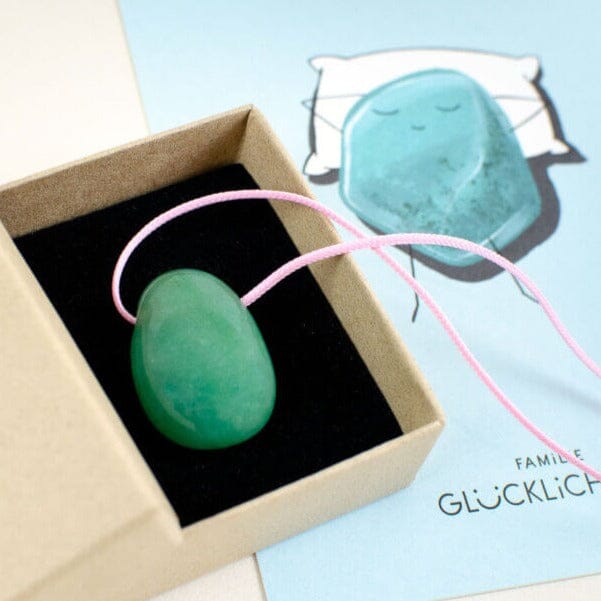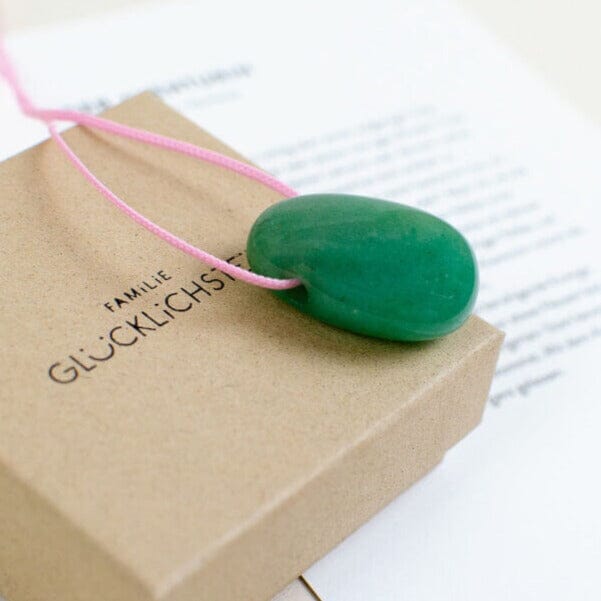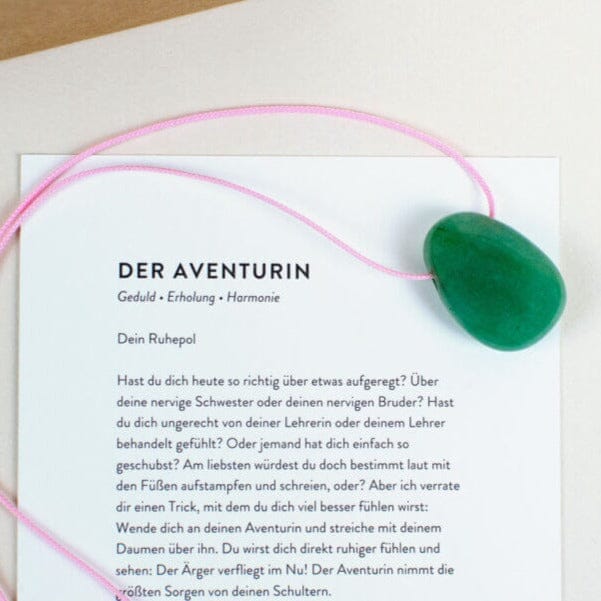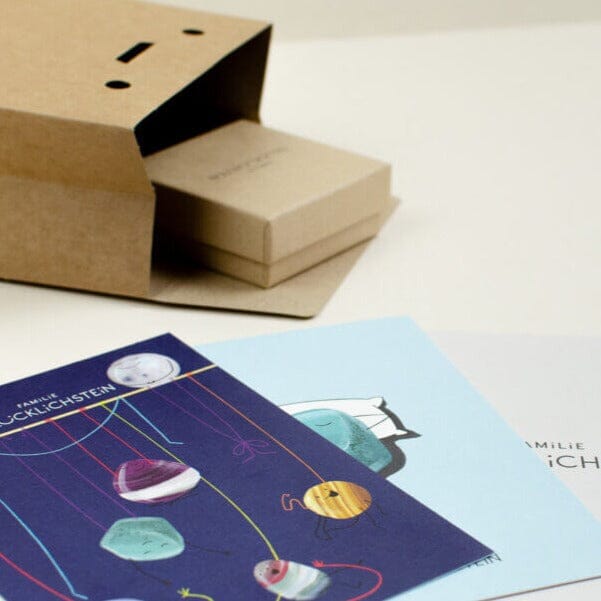 Necklace with aventurine pendant "Patience, relaxation, harmony"
Free shipping from 150 euros
Shipping within 2-3 working days
selected with #matschlove
AVENTURINE - YOUR POOL OF PEACE

Patience • Rest • Harmony

You can now wear these properties as a necklace around your neck. The lucky stone is not only a wonderful piece of jewelry, but a magic stone with a powerful effect that accompanies you everywhere. When something gets you so angry that you want to stomp and yell, your lucky stone is there. Regardless of whether annoying siblings or unfair teachers throw you off balance, let the anger out of your body and create a real haven of peace again. Aventurine can help you with that, bet? Rub your thumb firmly over its smooth surface and experience how all anger and anger evaporate.
This also works great when you're excited because something big is coming up, by the way. Such as starting school or daycare, moving to a new home or a new sibling. Here, too, your aventurine is a reliable companion and will bring you serenity very quickly.
With the aventurine pendant you will always find peace and serenity. The stone is truly unique and the colorful band with safety clasp turns it into a beautiful piece of jewellery.

Each member of the Glückstein family is as unique as you are. Large or small, colorful or monochrome, with glitter or without, angular or round, with dents or without - each stone exudes its very own superpower and enjoys sharing it with you to share and to support you with small everyday tasks as well as on your whole life.

The lucky stones are not a medical product and are therefore in no way a substitute for medical advice or help. Nevertheless, we are convinced of the positive energy of the various stones and believe that they can support us and our children in everyday life, even if this has not yet been scientifically proven.
Stone size: ca. 3 cm
Bore: approx. 2mm
Length of the band: approx. 60 cm
Clasp: The chain is closed with a safety clasp. Please also note the enclosed safety instructions!

Scope of delivery: Each stone is a unique natural product and therefore varies in shape, color and size. Just like us humans, they are therefore genuinely unique. Your lucky stone comes in a small jewelry box and comes with a card on which you can find all the information about your new companion.

Age recommendation: from 6 years. Stones can be swallowed.

Safety advice:
Do not leave your children unattended while wearing the necklace. The chain must be removed for sleeping and playing. It can be kept in your trouser pocket or on the bedside table for as long as it takes and will then support your child with its energy on this path.

It should be noted that no liability is accepted for any type of risk that may result from improper use of the item. The chain must not be worn unattended. Make sure that your children do not wear the chain unsupervised while sleeping, playing on the playground or on play equipment in the children's room. Meanwhile, please put the chain in your pocket.

This product is not a toy.
The Glückstein family was founded by Marijke Roeterink in 2020 as a small company. Your healing stones accompany children in a loving and child-friendly way through everyday life. They are the superheroes with superpowers who support you in exciting and drastic events such as starting school, exams or even separation and self-doubt.
Shipping costs Germany:
Insured shipping DHL GoGreen: 4,90 €
Large letter: € 2,20
Free shipping for orders over €150

International shipping costs:
We ship to other European countries via DHL GoGreen.

The country-specific shipping options and costs are displayed to you in the check-out process.
Note: The colors may differ from the screen display