Free shipping in Germany from 150 EUR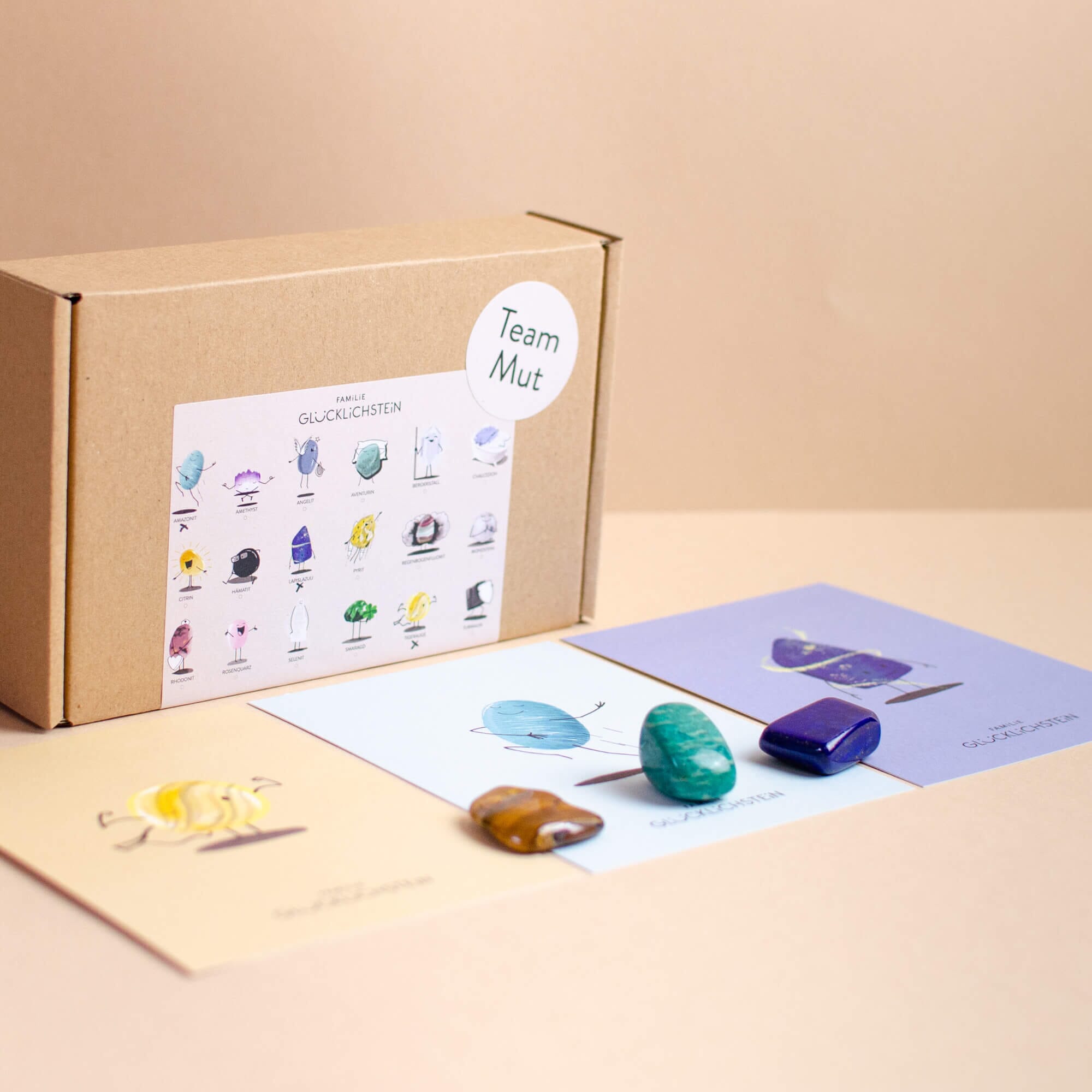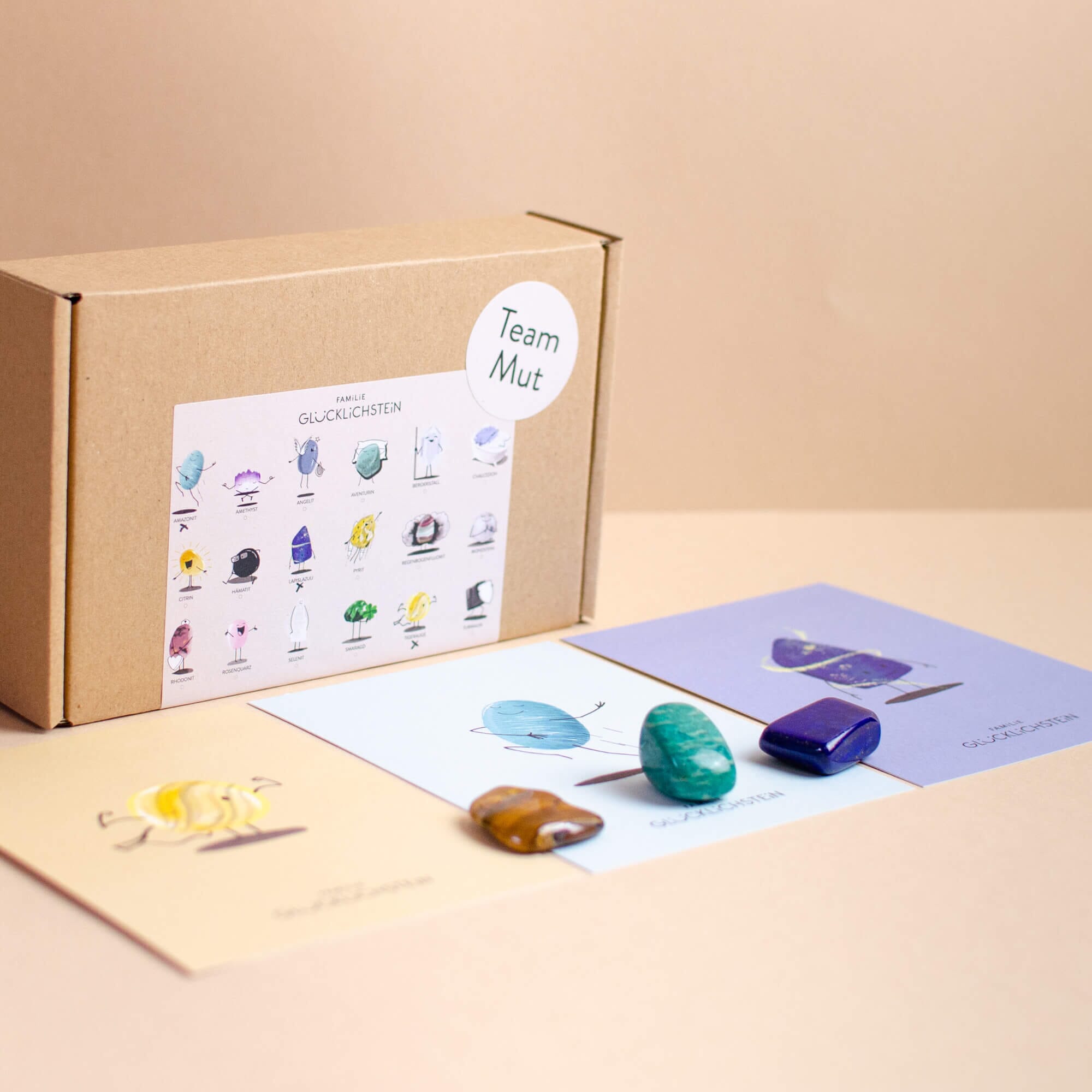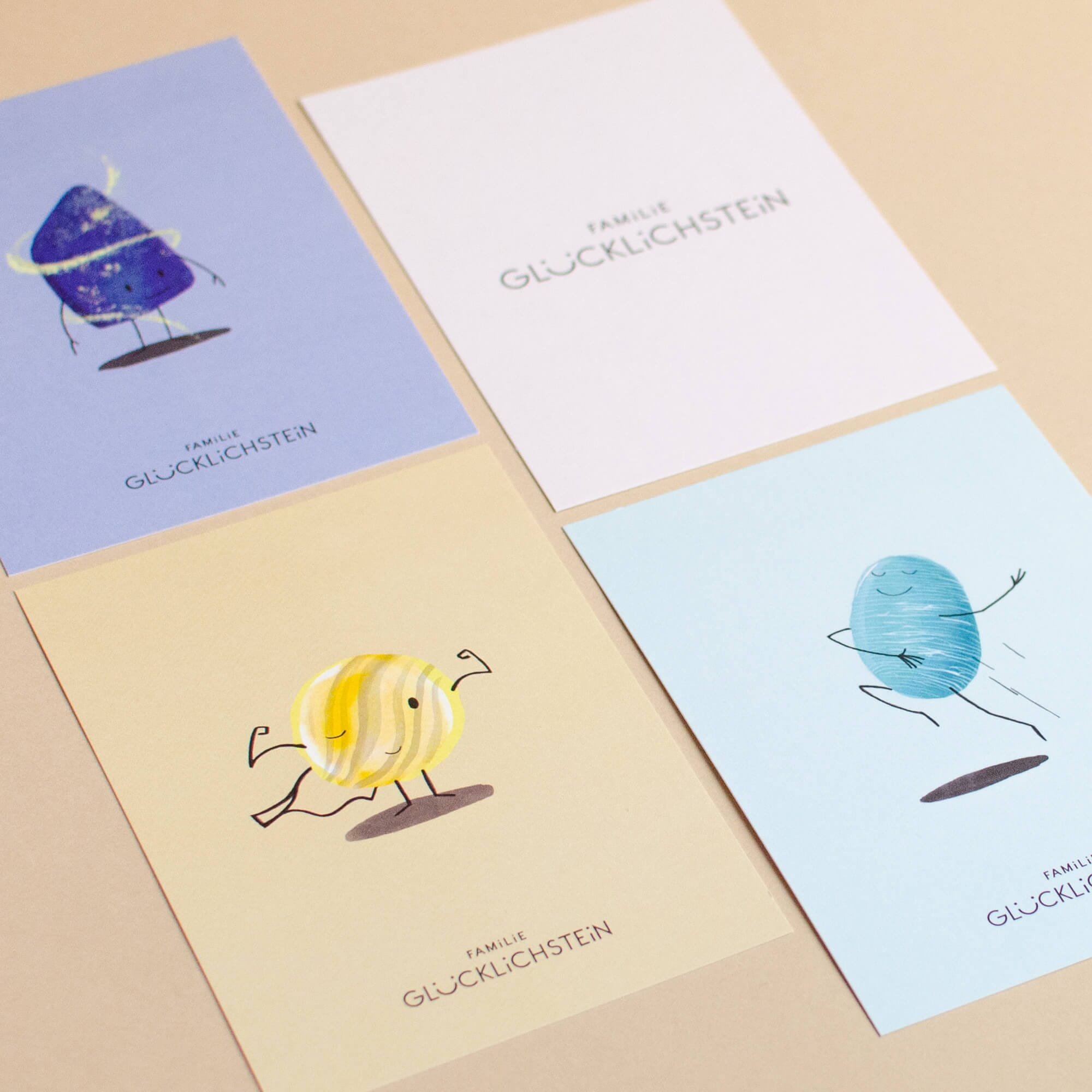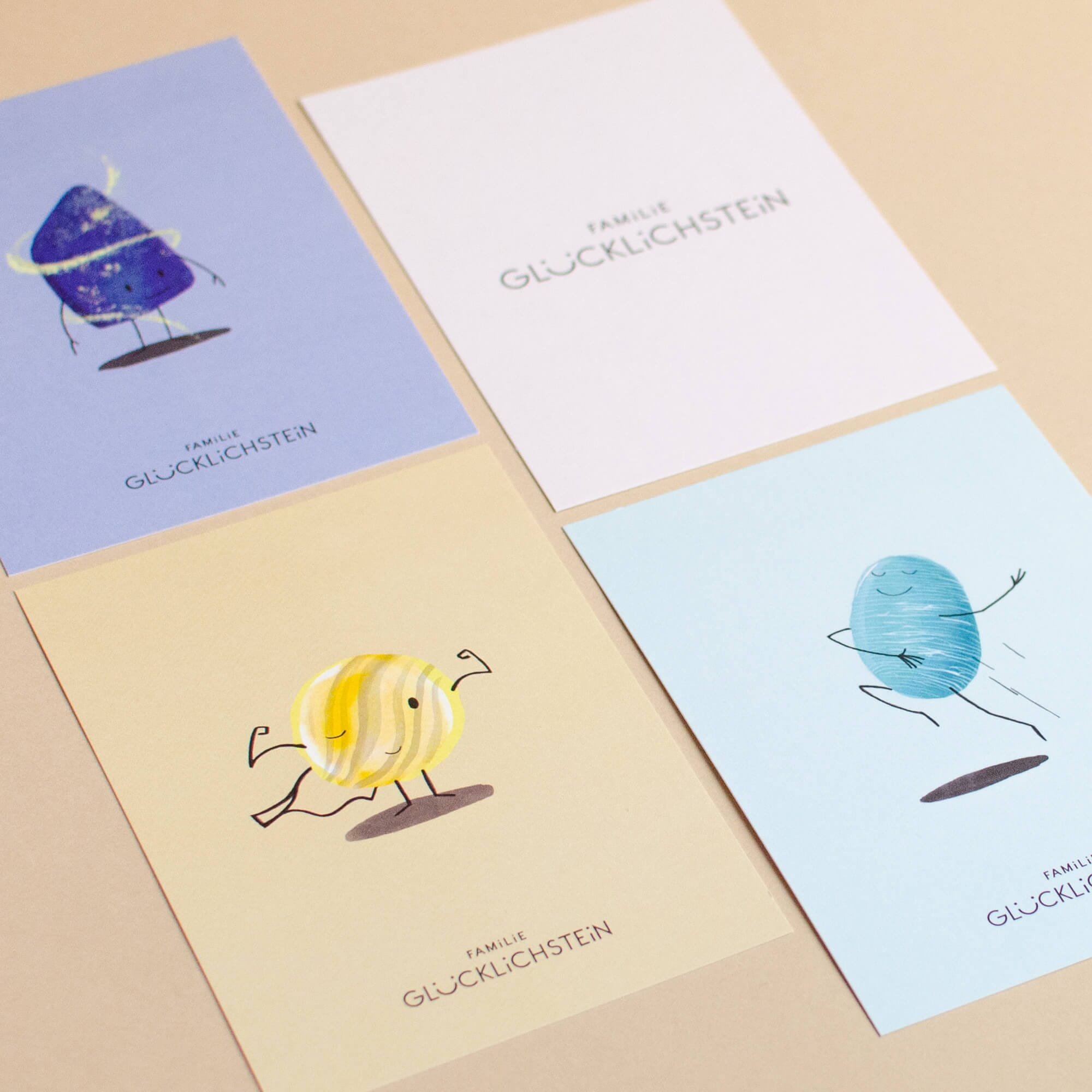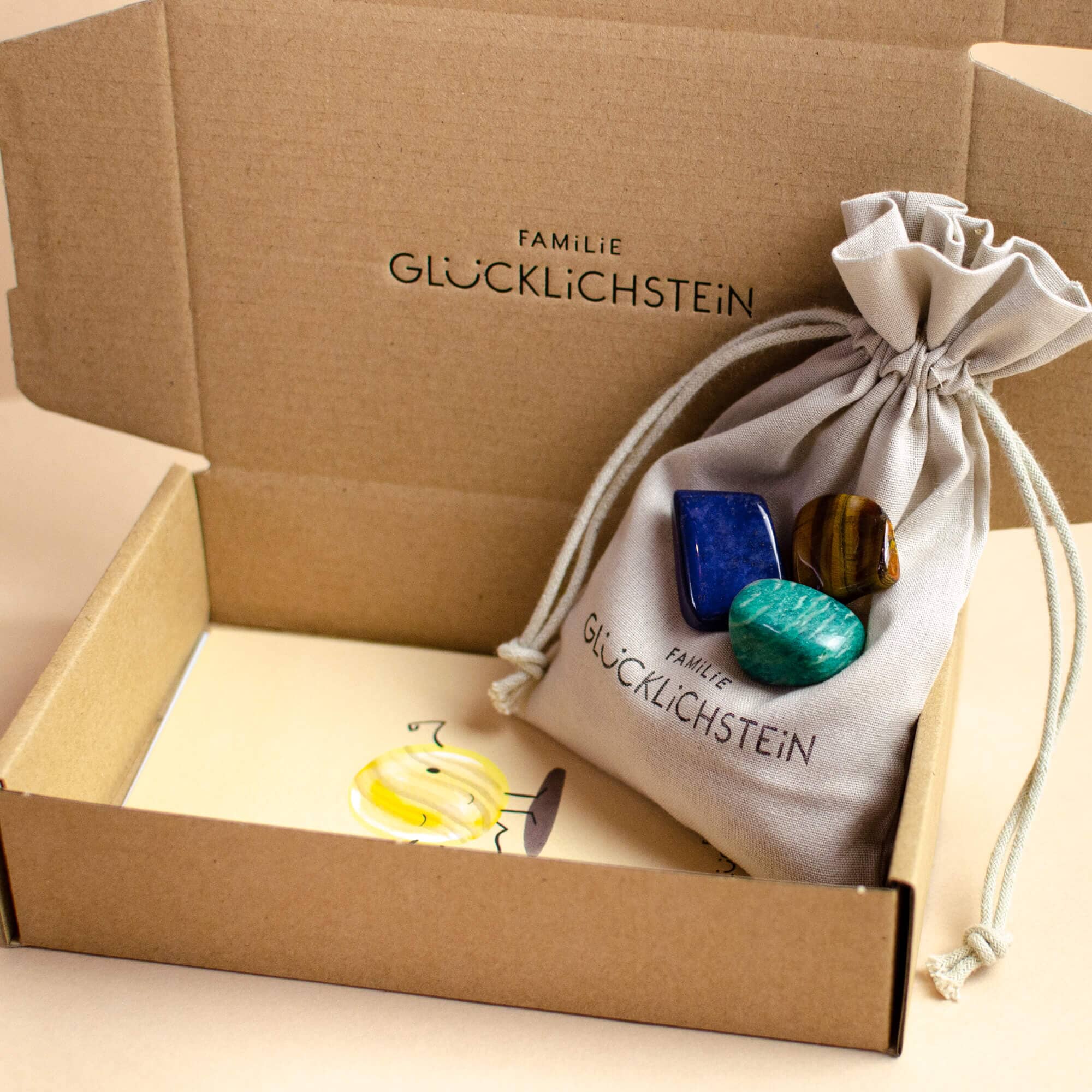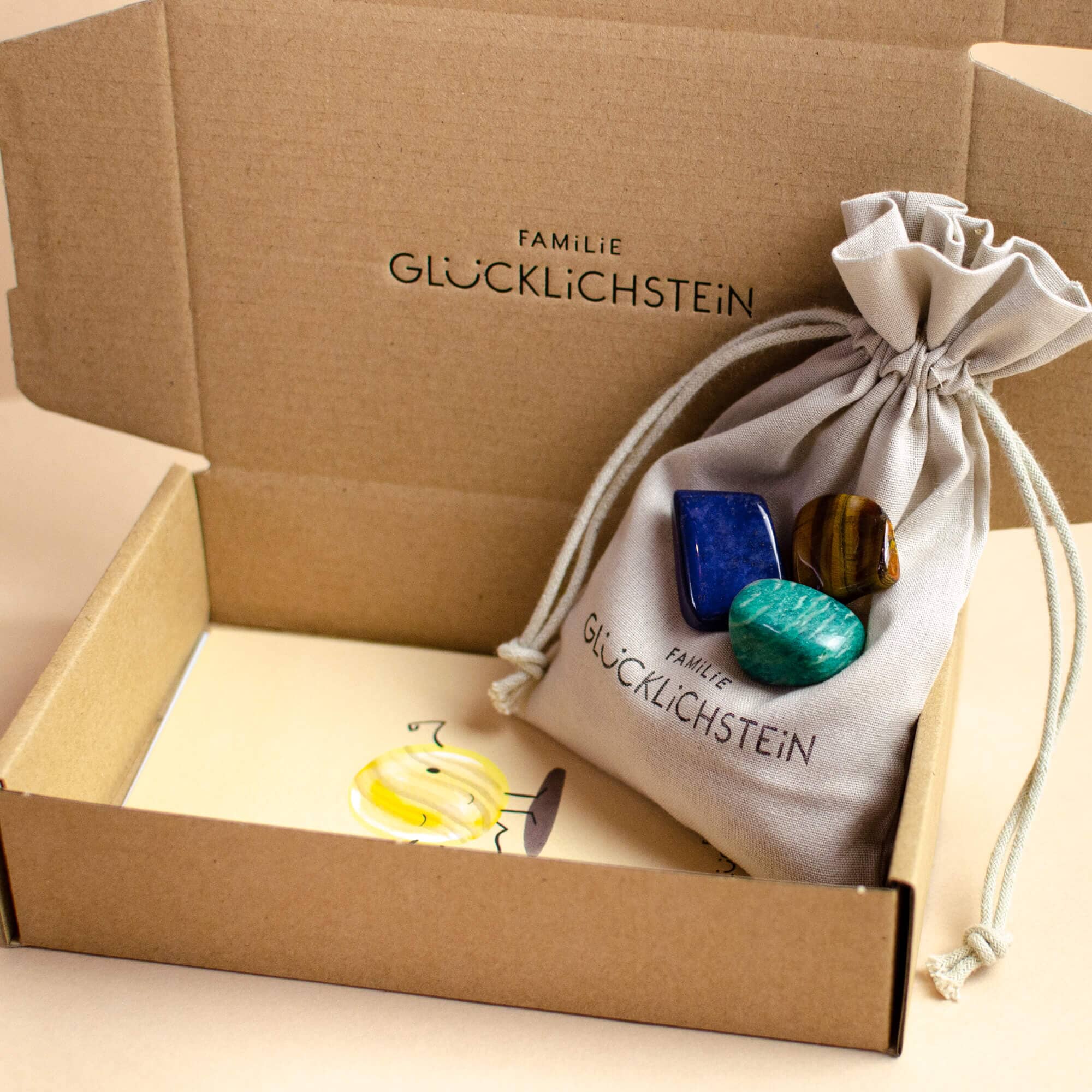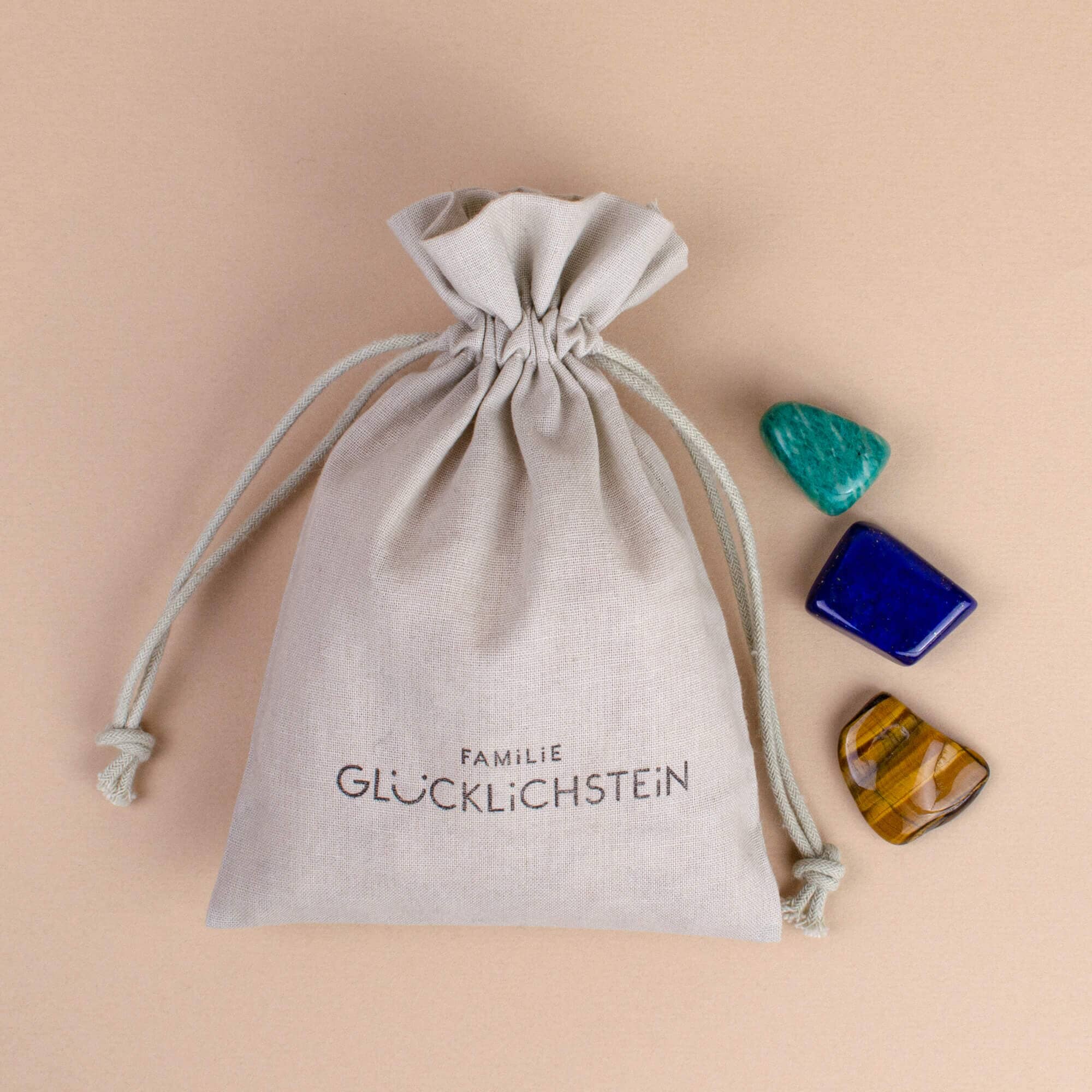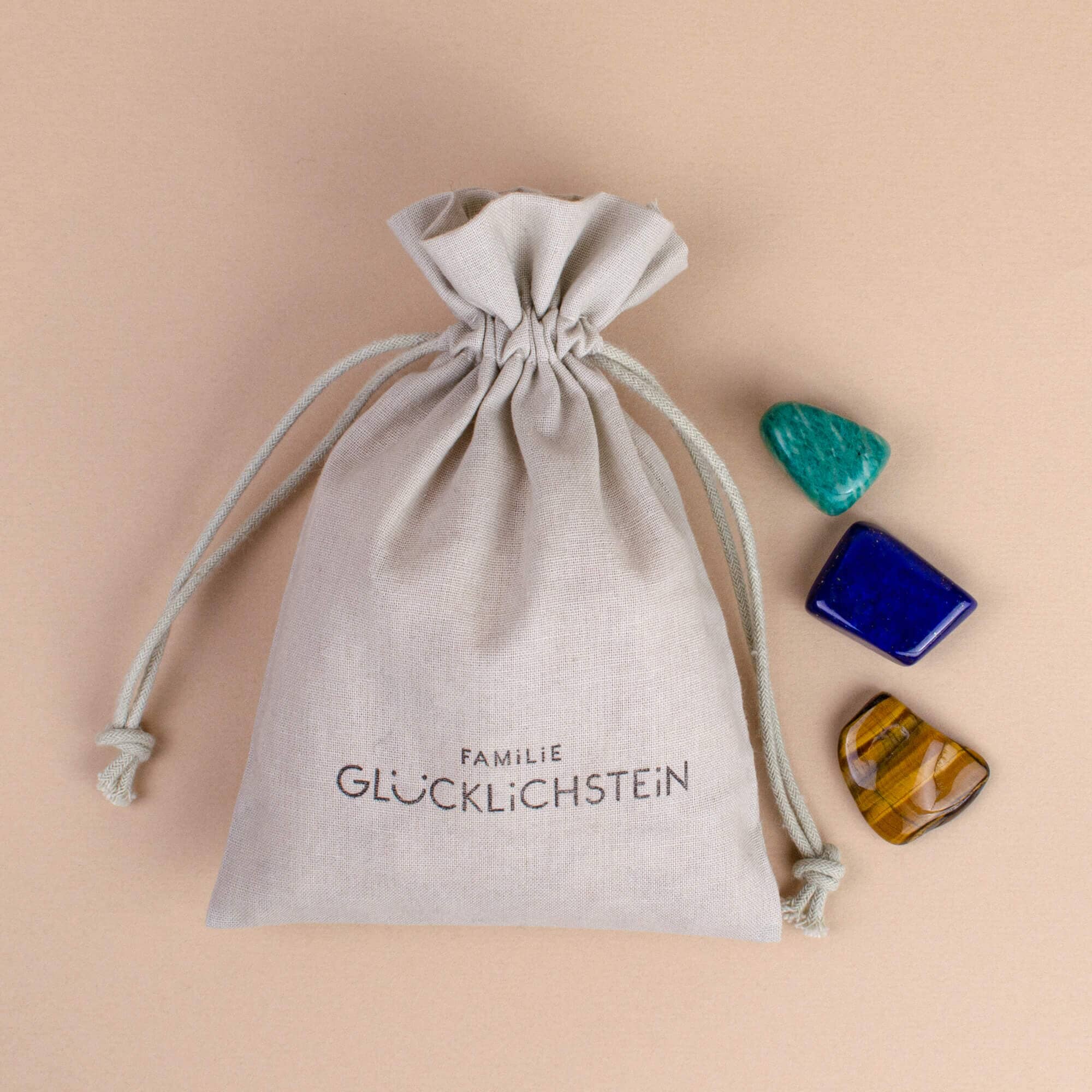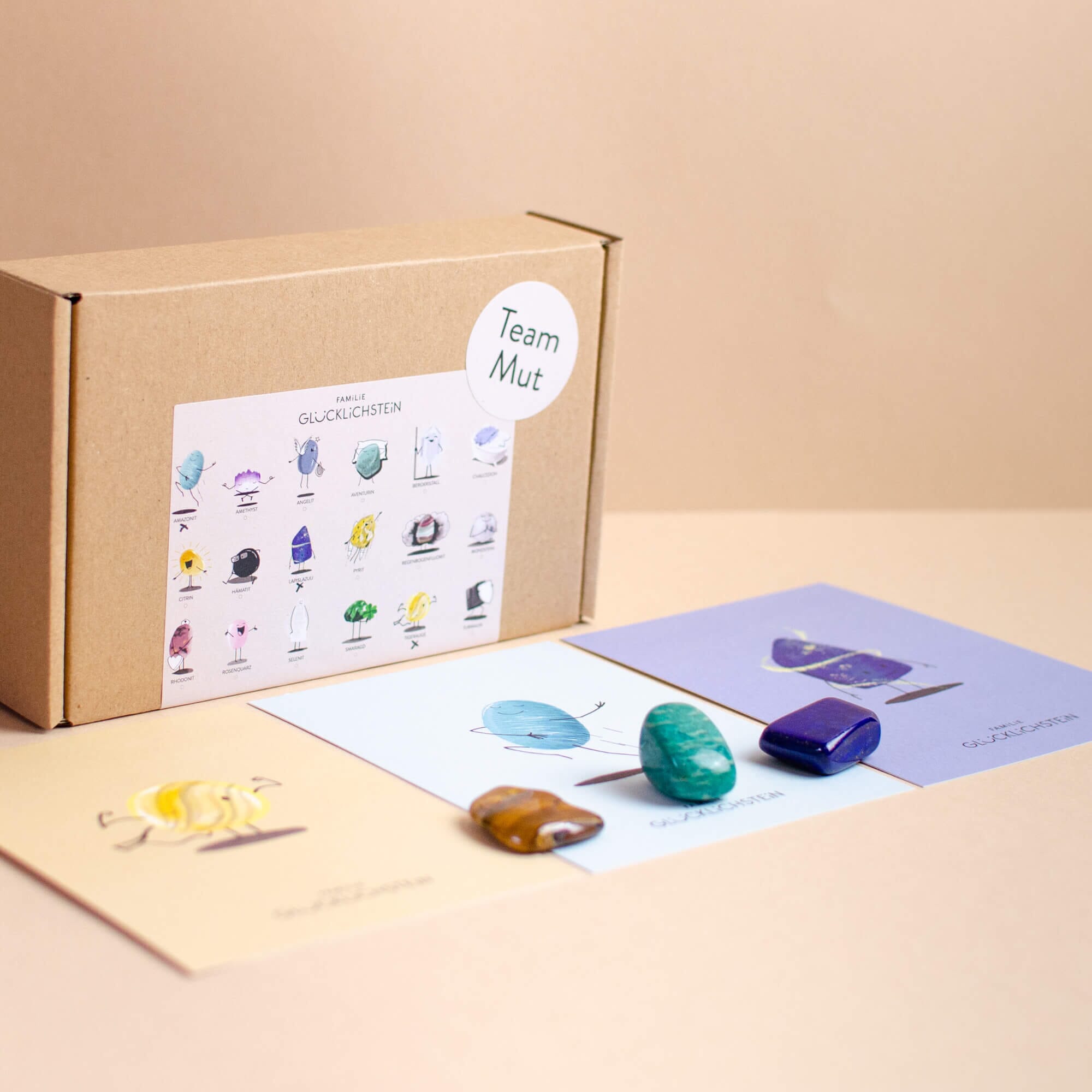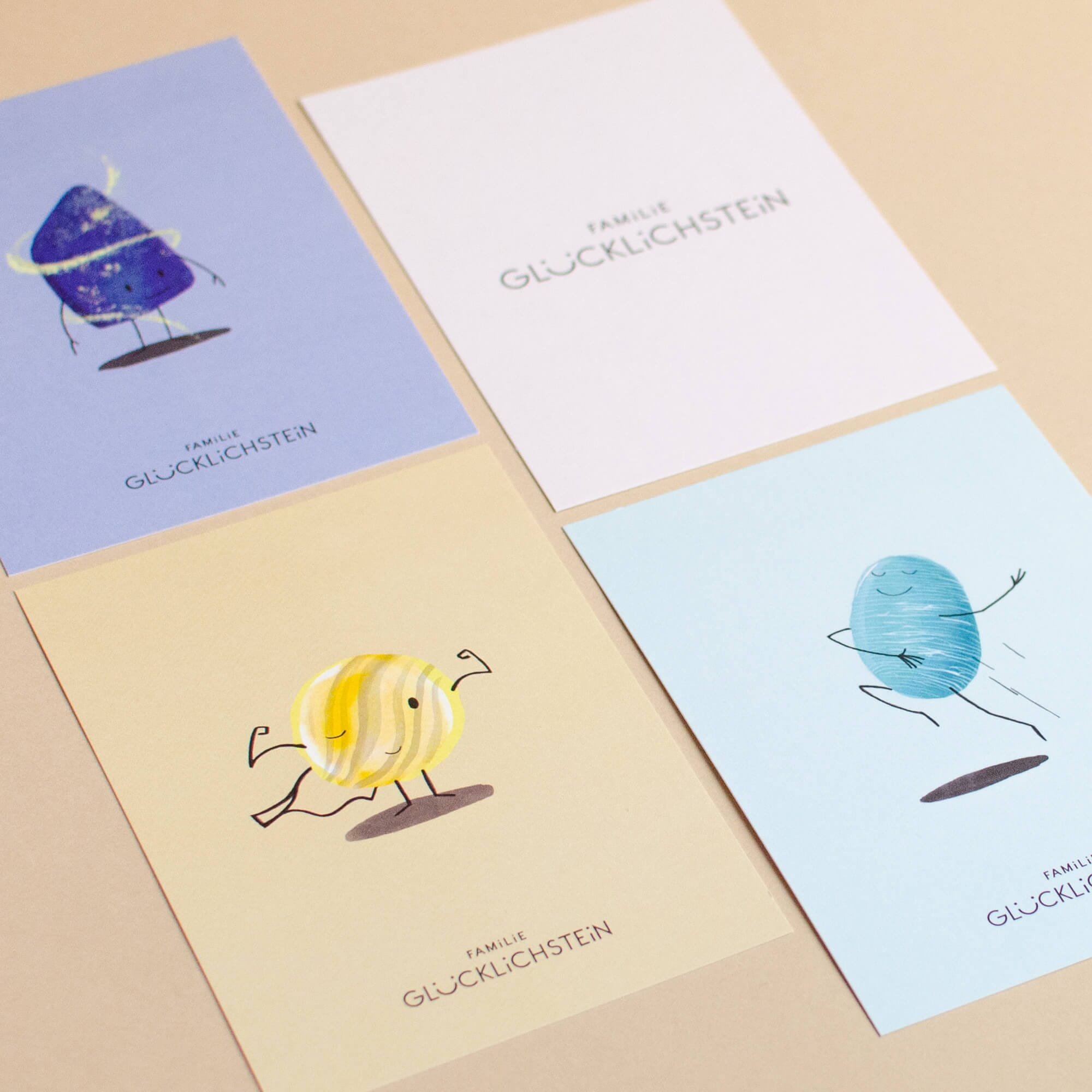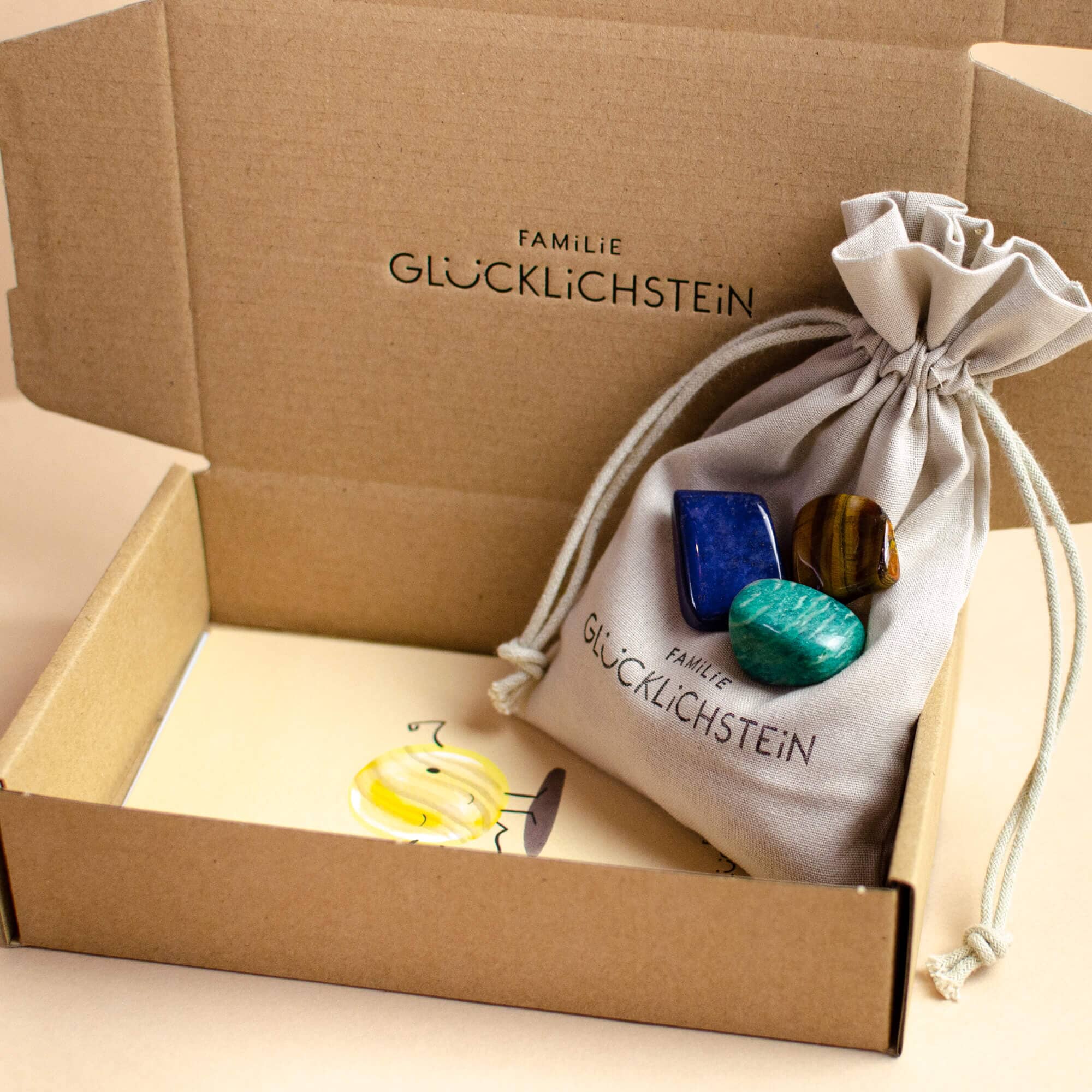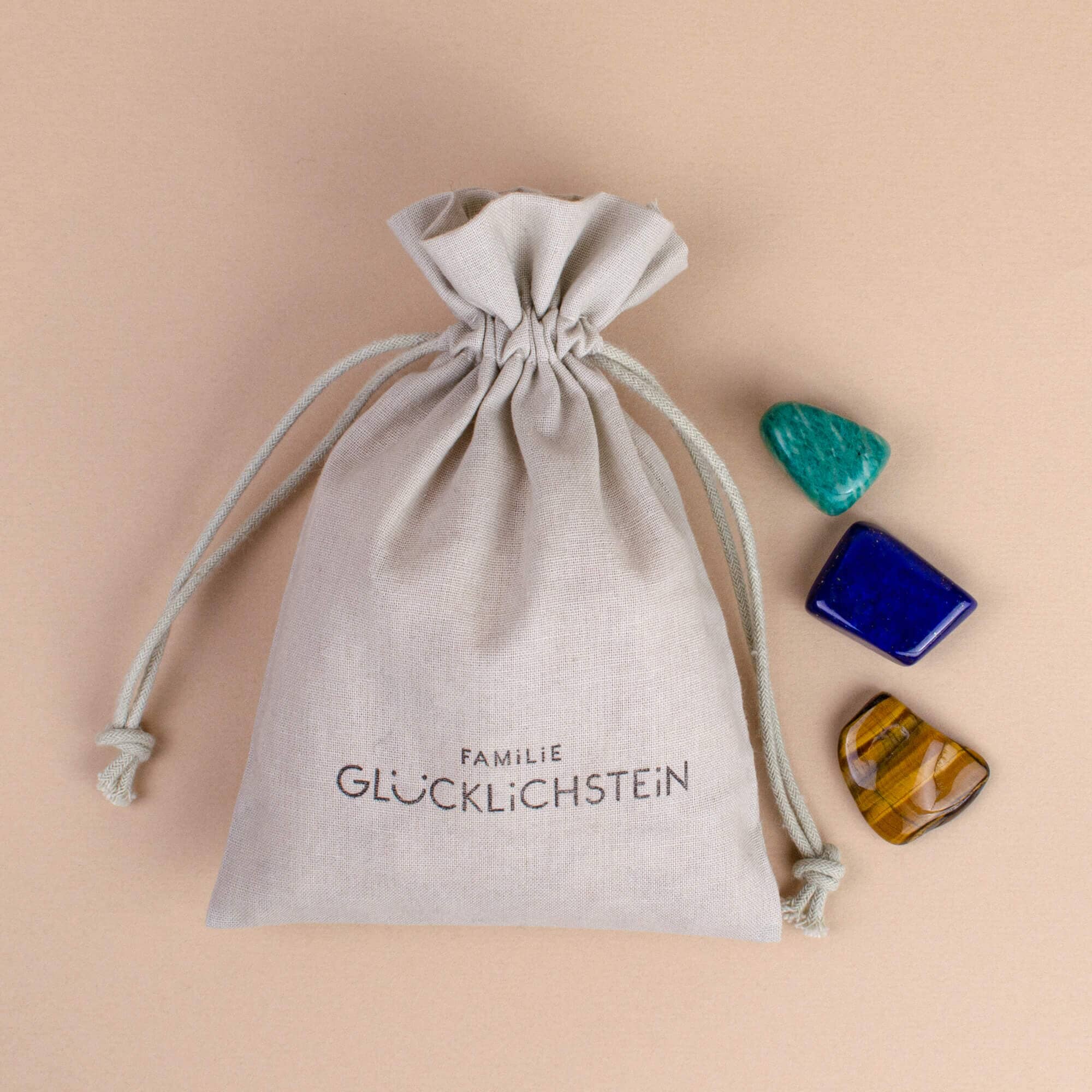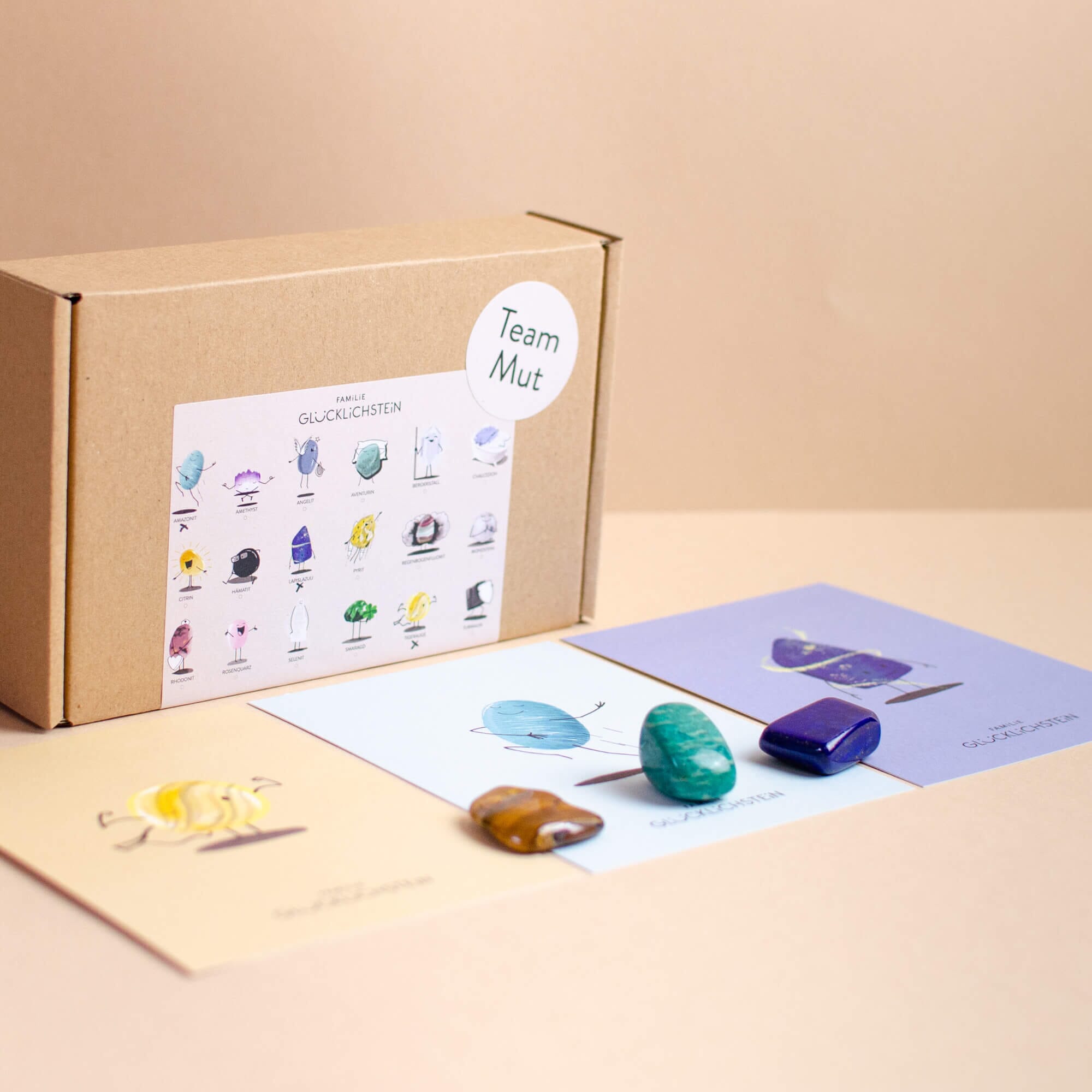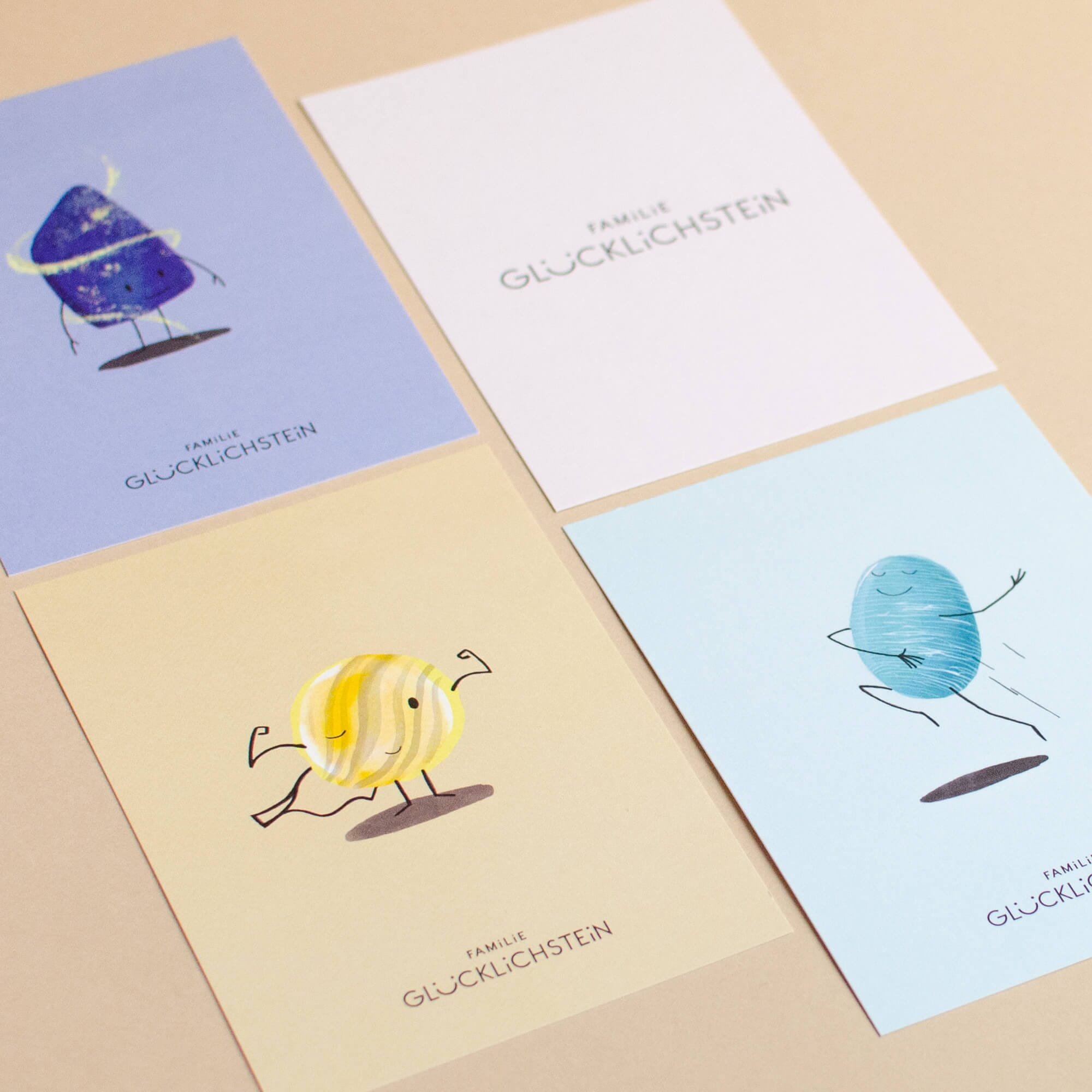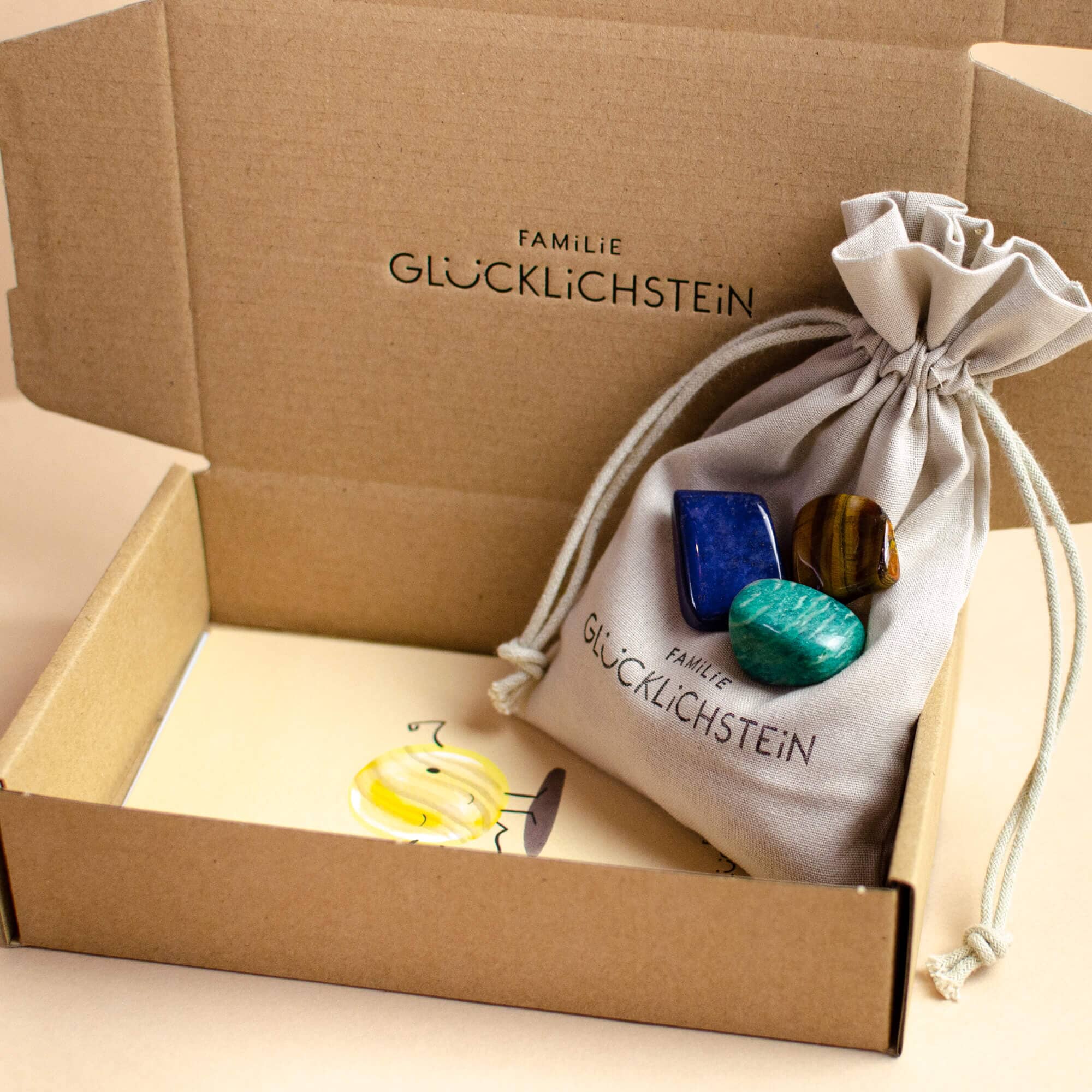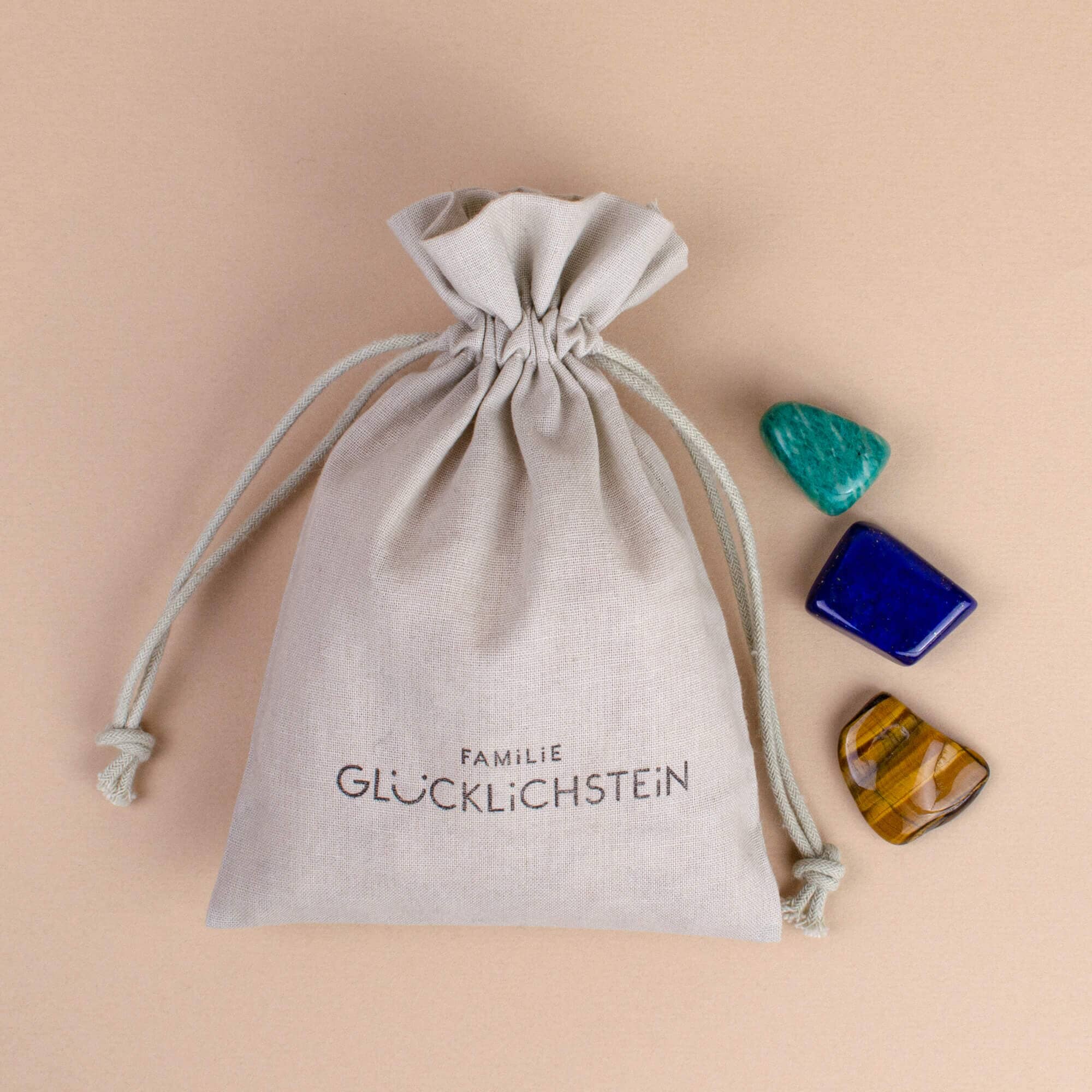 Team "Courage & Confidence"
Free shipping from 150 euros
Shipping within 2-3 working days
selected with #matschlove
TEAM MUT & ZUVERSICHT
Tigerauge • Lapislazuli • Amazonit
You are stronger than you think. YOU are stronger than YOU think and therefore you can do anything you can imagine. Our Courage & Confidence team is always with you

side and gives you the necessary inner strength and that

Self-confidence, which you need to jump over your shadow. The lucky stones are your companion in the

Everyday life, they help you over small hurdles and

push you out of your comfort zone. They are at yours

page and go with you that extra step that it takes to reach your goals. They are your support, your double bottom and your inner "Tschakka - you can do it!". trust in it.
Each member of the Glückstein family is as unique as you are. Large or small, colorful or monochrome, with glitter or without, angular or round, with dents or without - each stone exudes its very own superpower and enjoys sharing it with you to share and to support you with small everyday tasks as well as on your whole life.

The lucky stones are not a medical product and are therefore in no way a substitute for medical advice or help. Nevertheless, we are convinced of the positive energy of the various stones and believe that they can support us and our children in everyday life, even if this has not yet been scientifically proven.
Scope of delivery: Each stone is a unique natural product and therefore varies in shape, color and size. Just like us humans, they are therefore genuinely unique. Your lucky stones come in a small bag and come with cards on which you can find all the information about your new companions.

Attention, not suitable for children under 3 years, stones can be swallowed.
The Glückstein family was founded by Marijke Roeterink in 2020 as a small company. Your healing stones accompany children in a loving and child-friendly way through everyday life. They are the superheroes with superpowers who support you in exciting and drastic events such as starting school, exams or even separation and self-doubt.
Shipping costs Germany:
Insured shipping DHL GoGreen: 4,90 €
Large letter: € 2,20
Free shipping for orders over €150

International shipping costs:
We ship to other European countries via DHL GoGreen.

The country-specific shipping options and costs are displayed to you in the check-out process.
Note: The colors may differ from the screen display