Free shipping in Germany from 150 EUR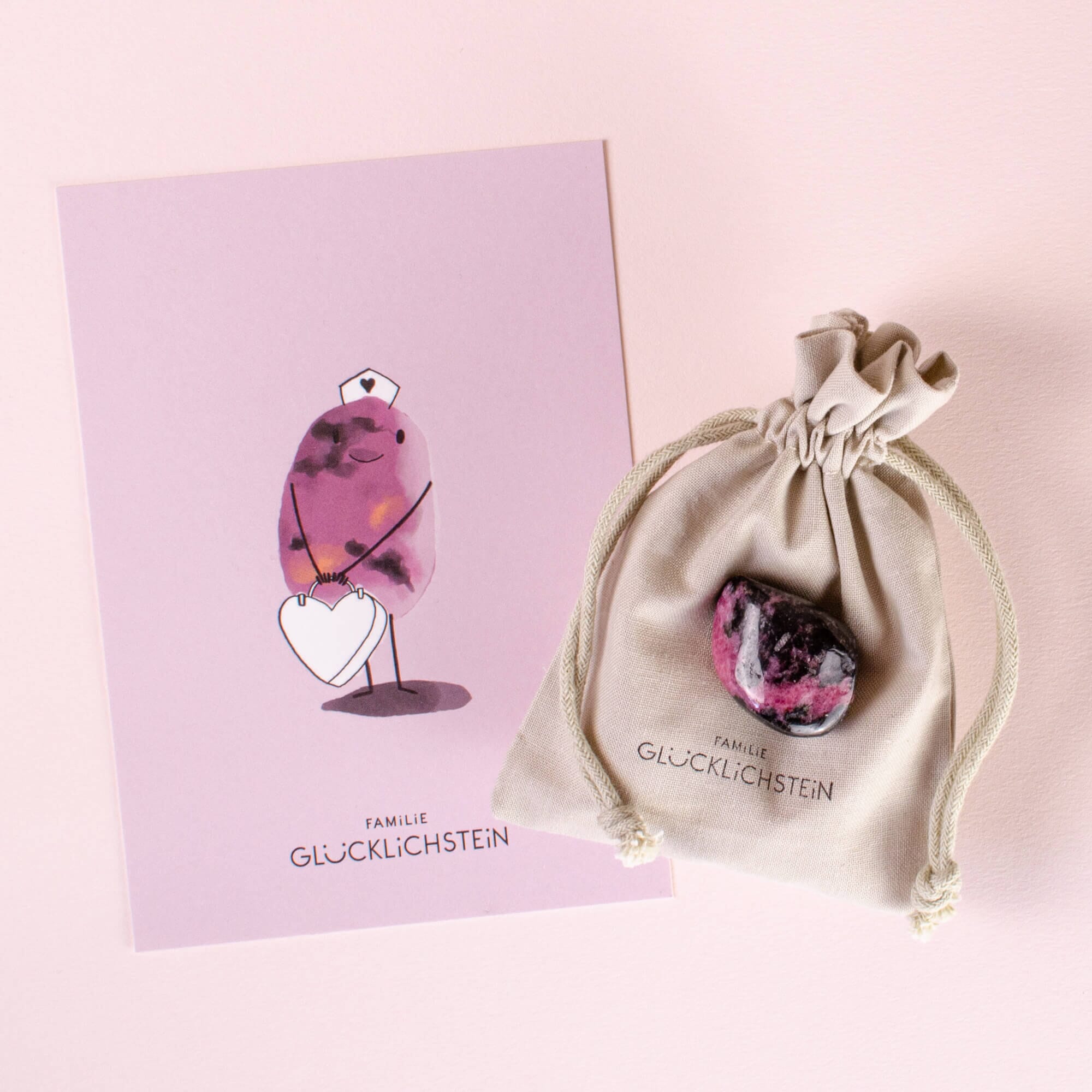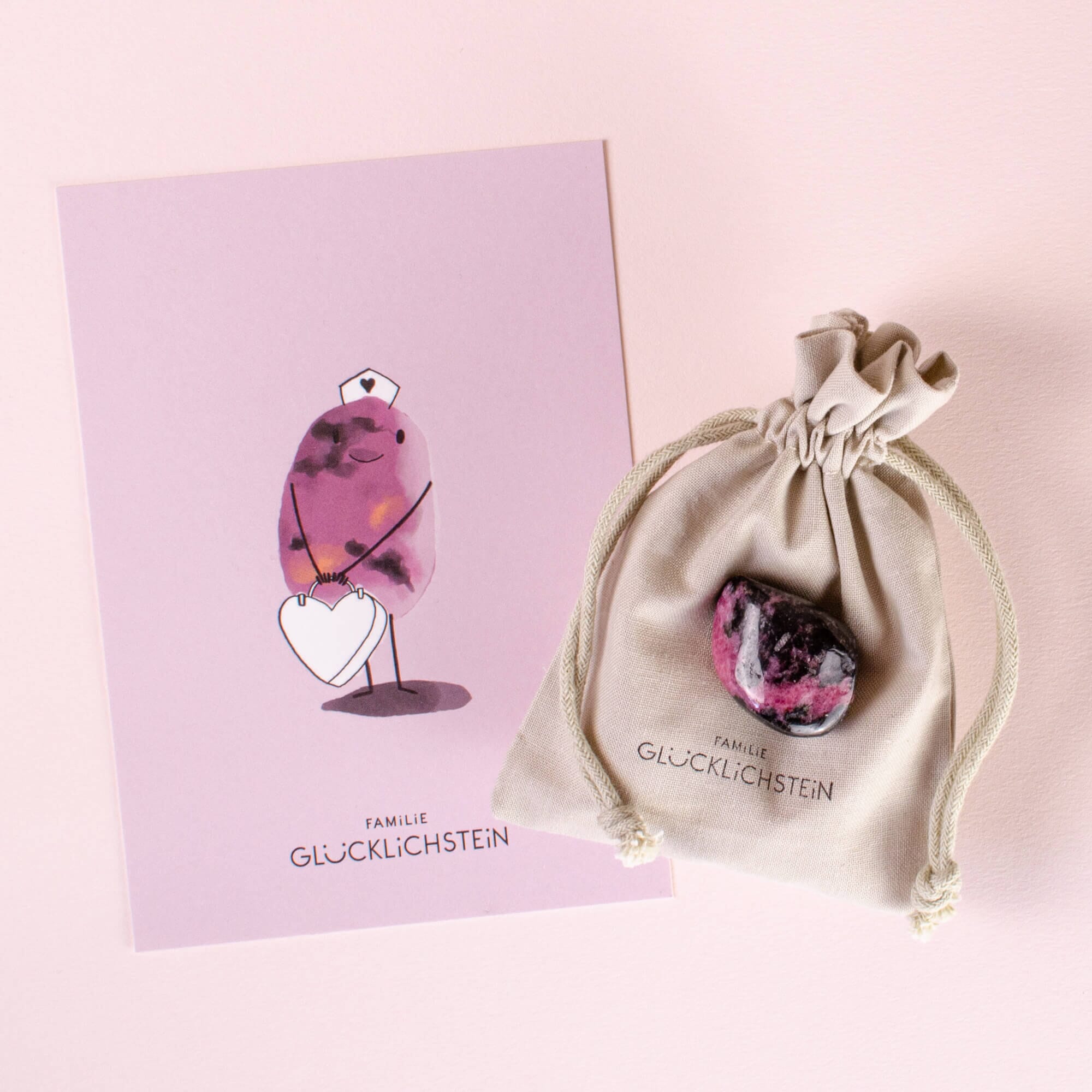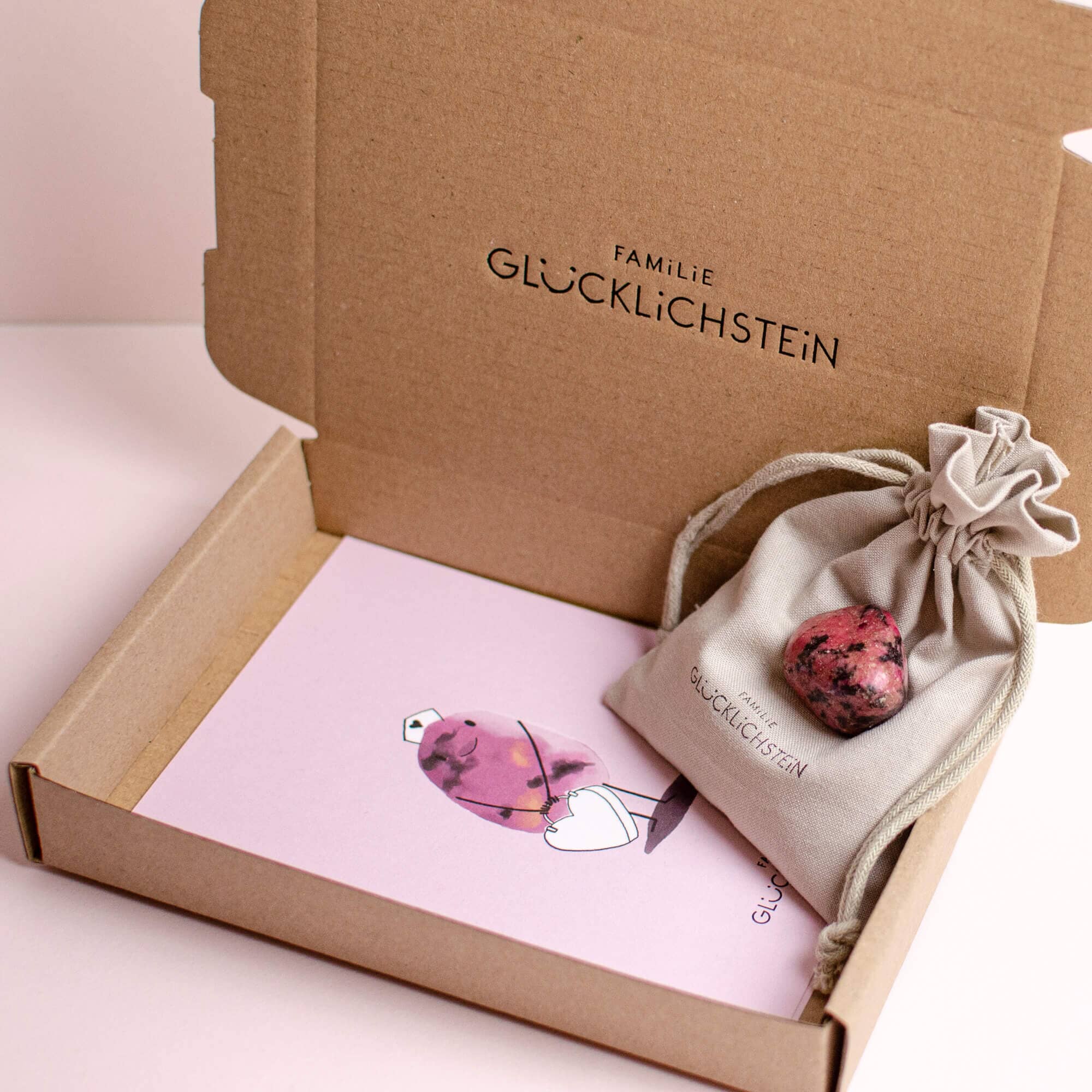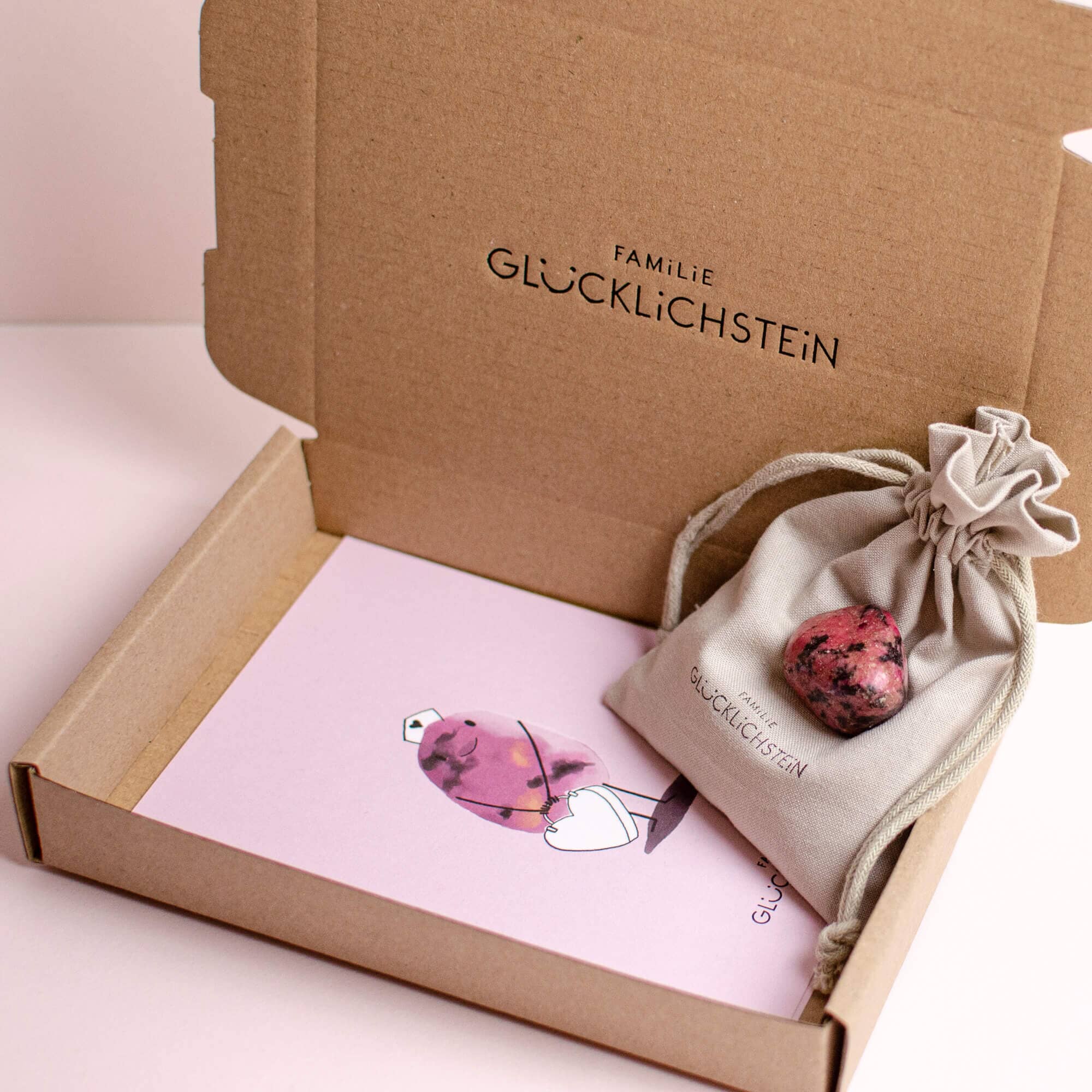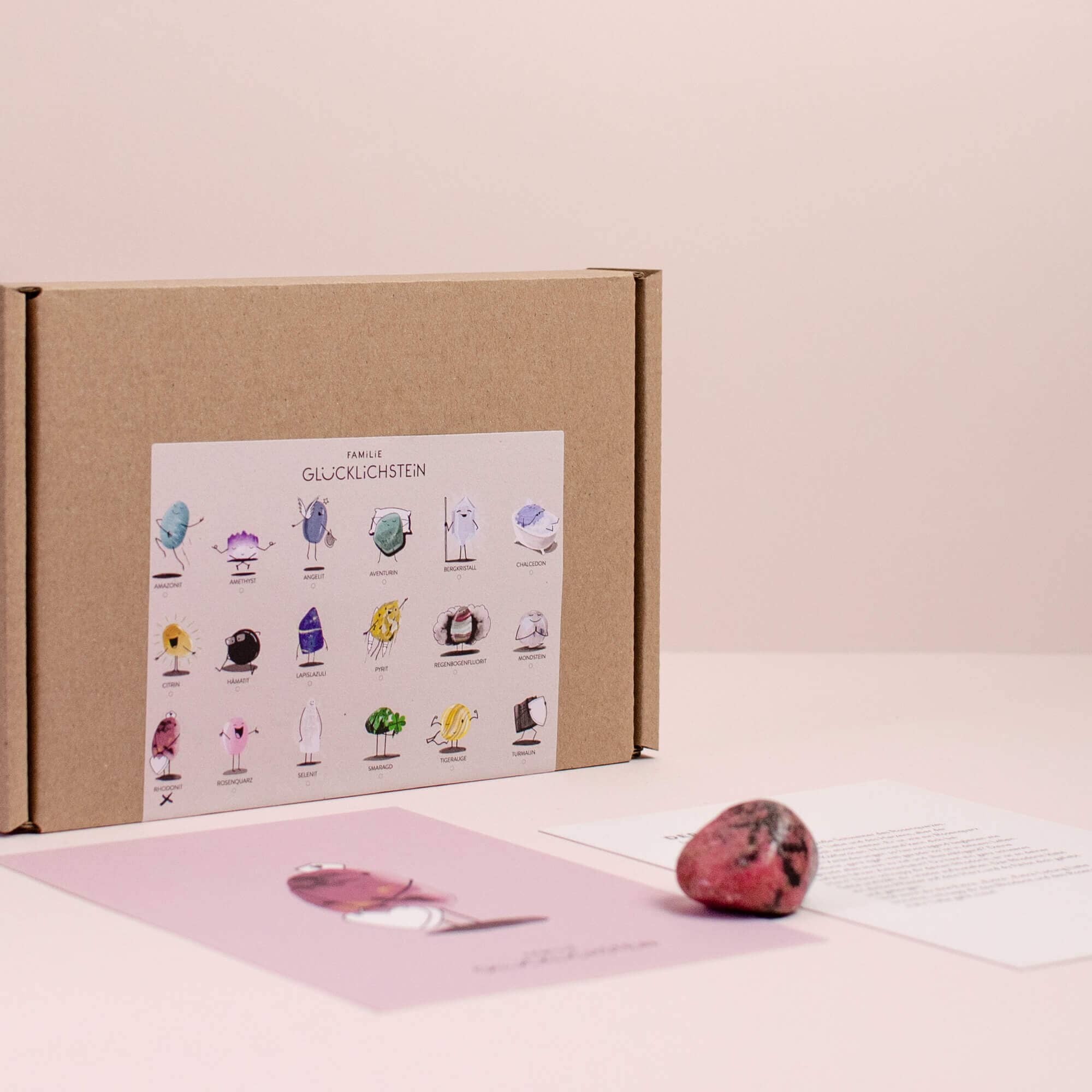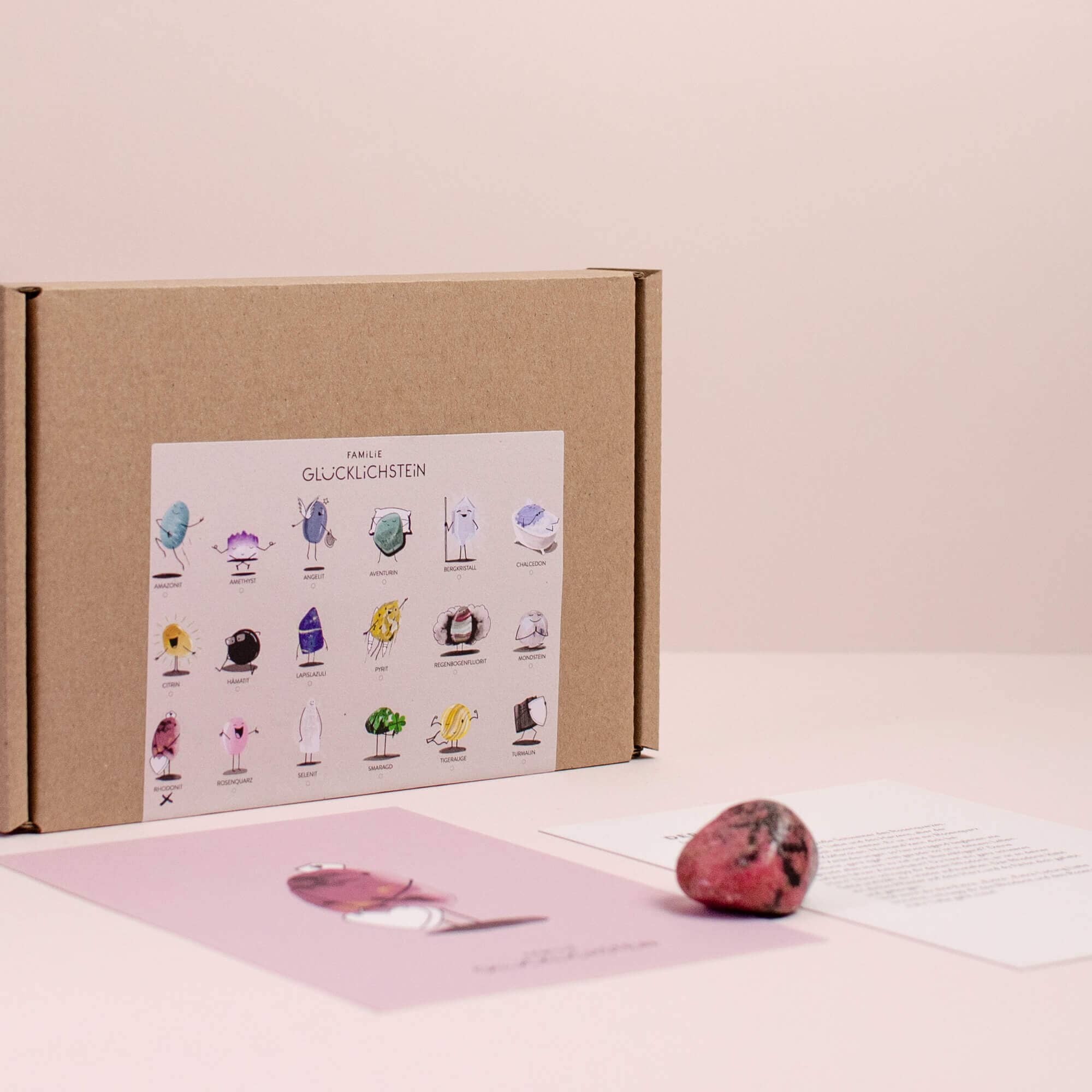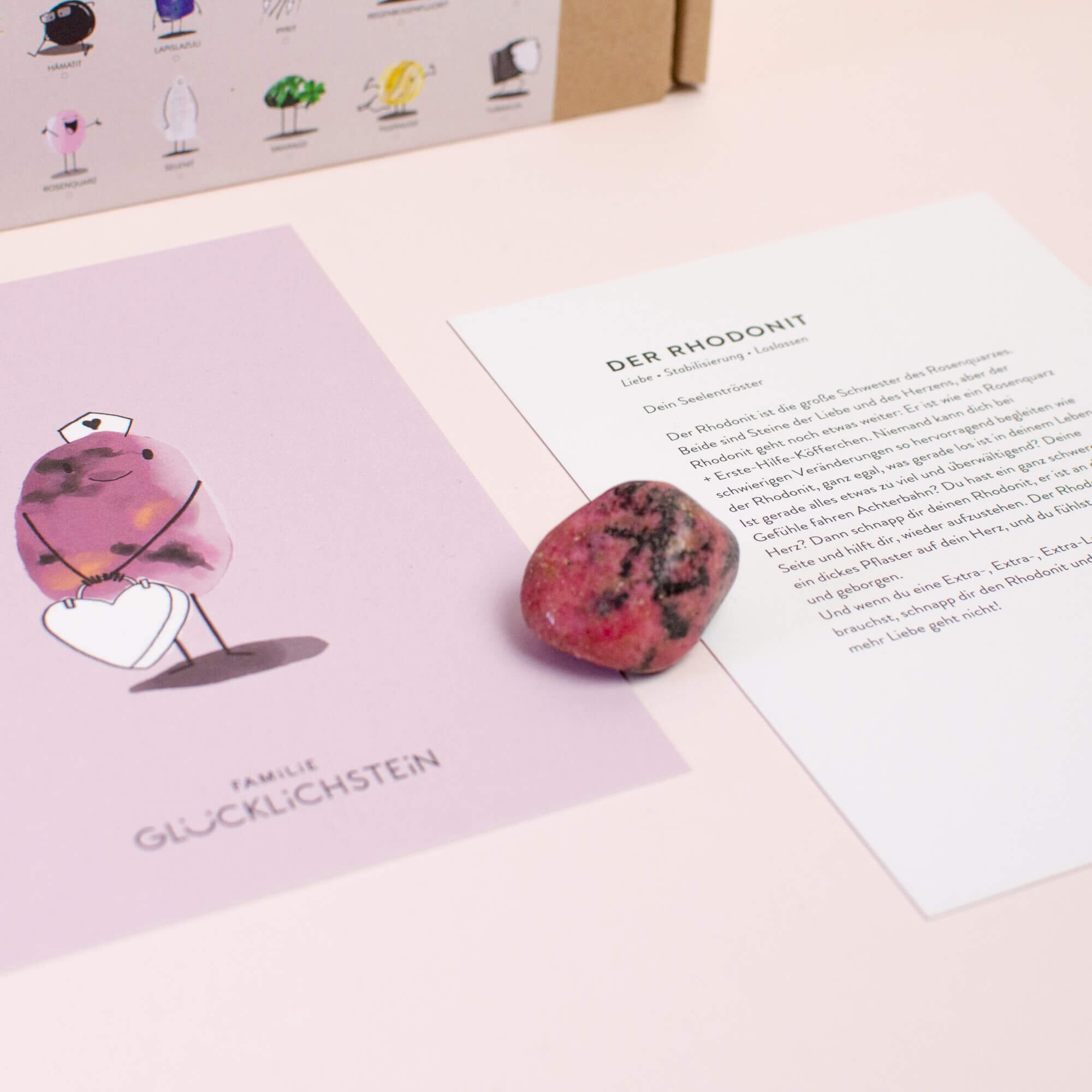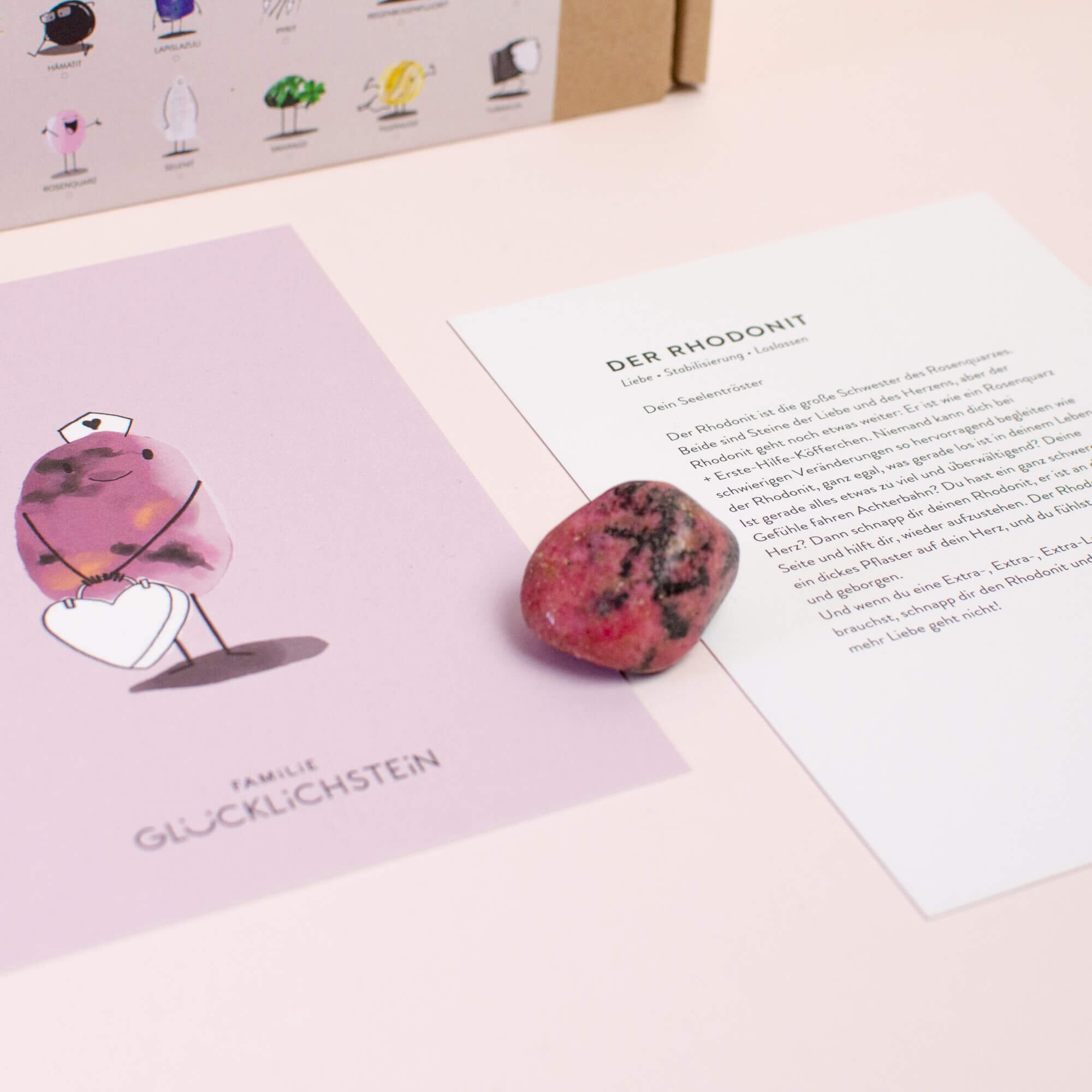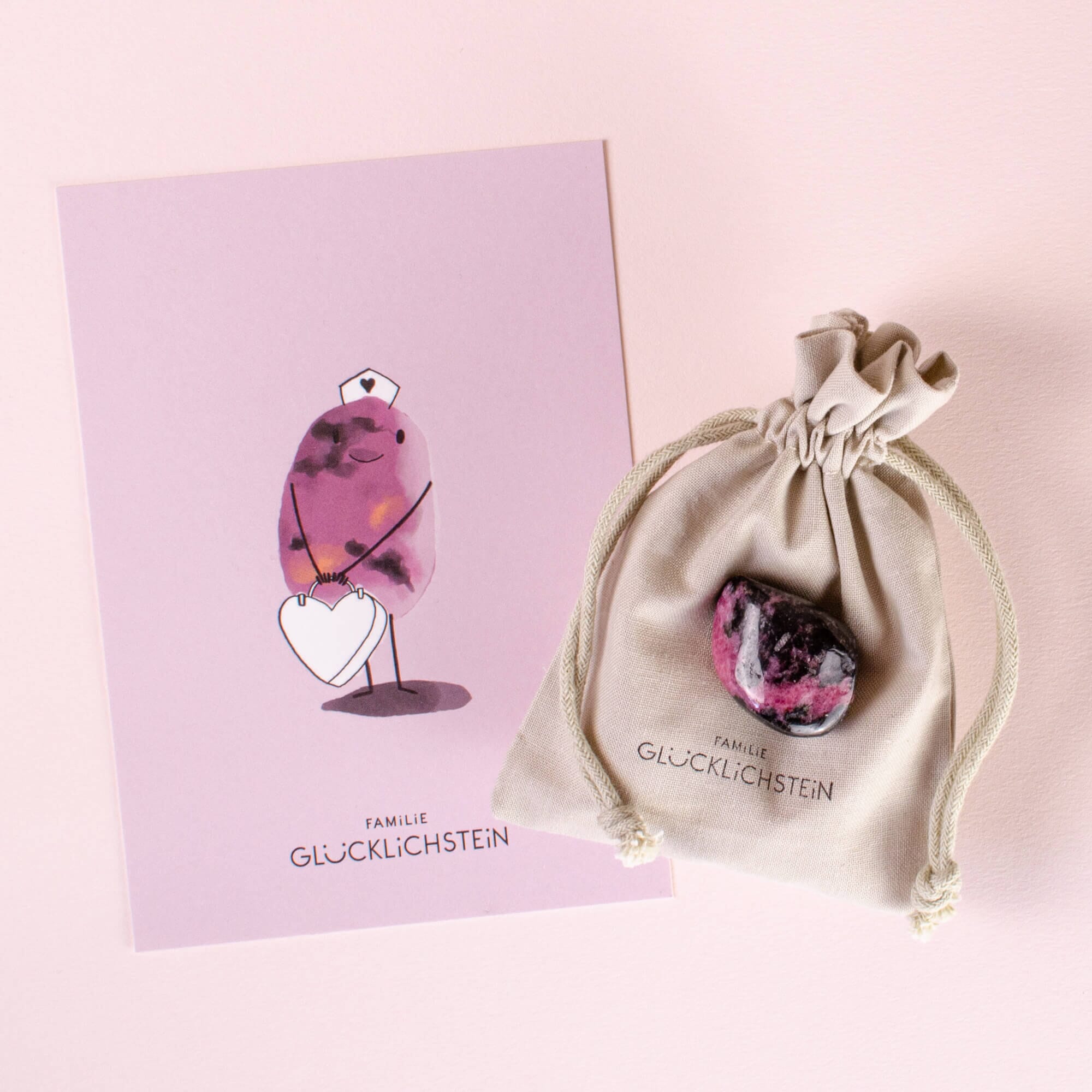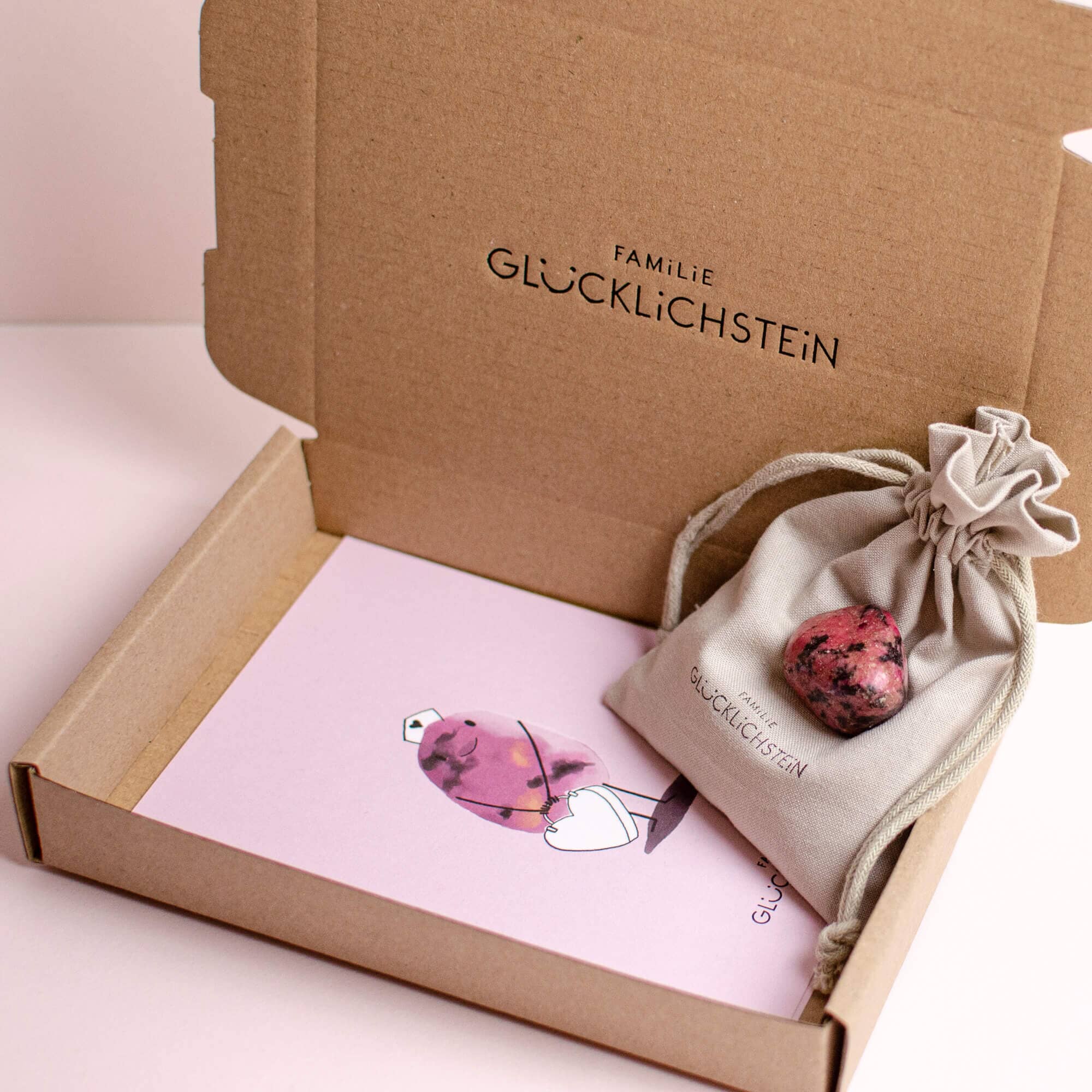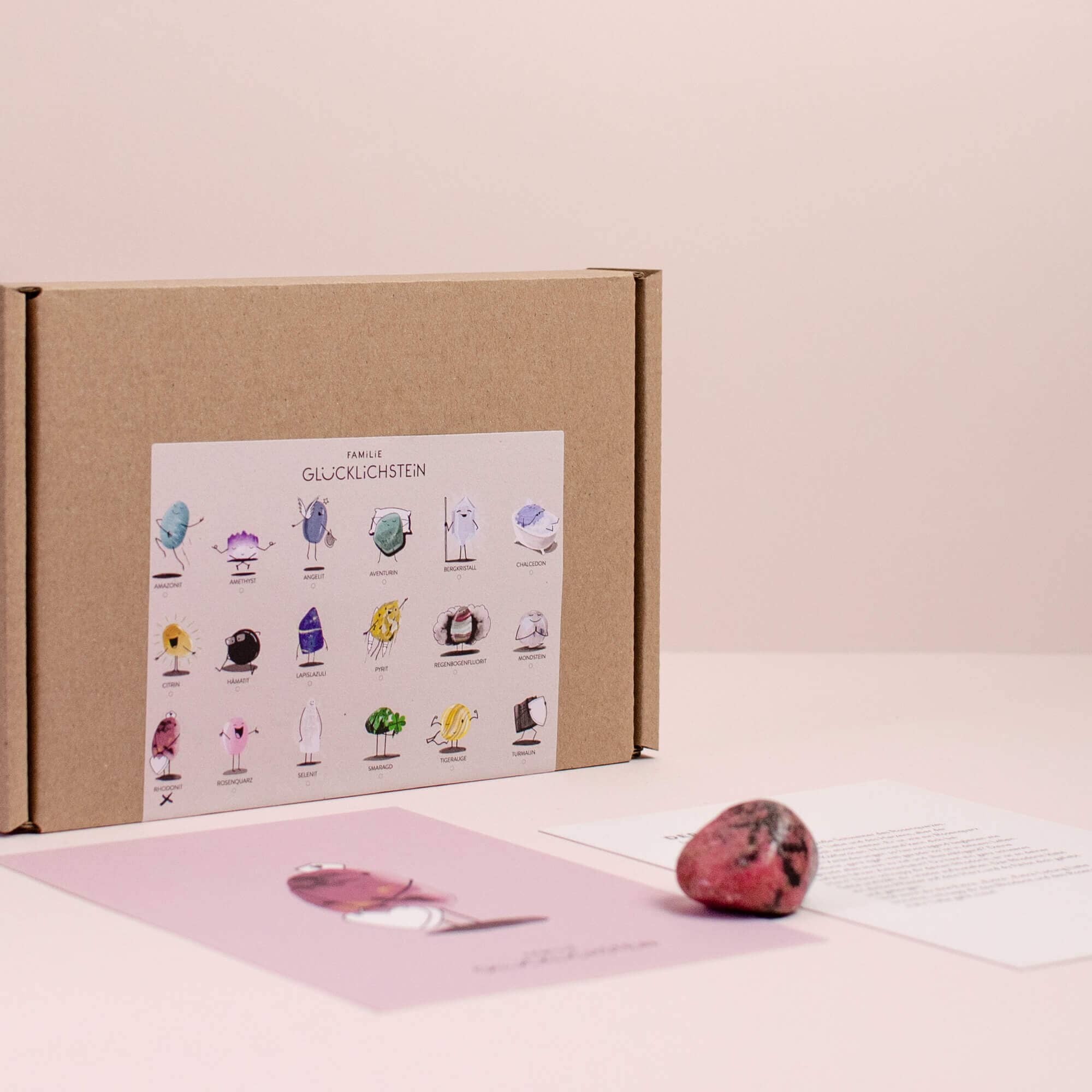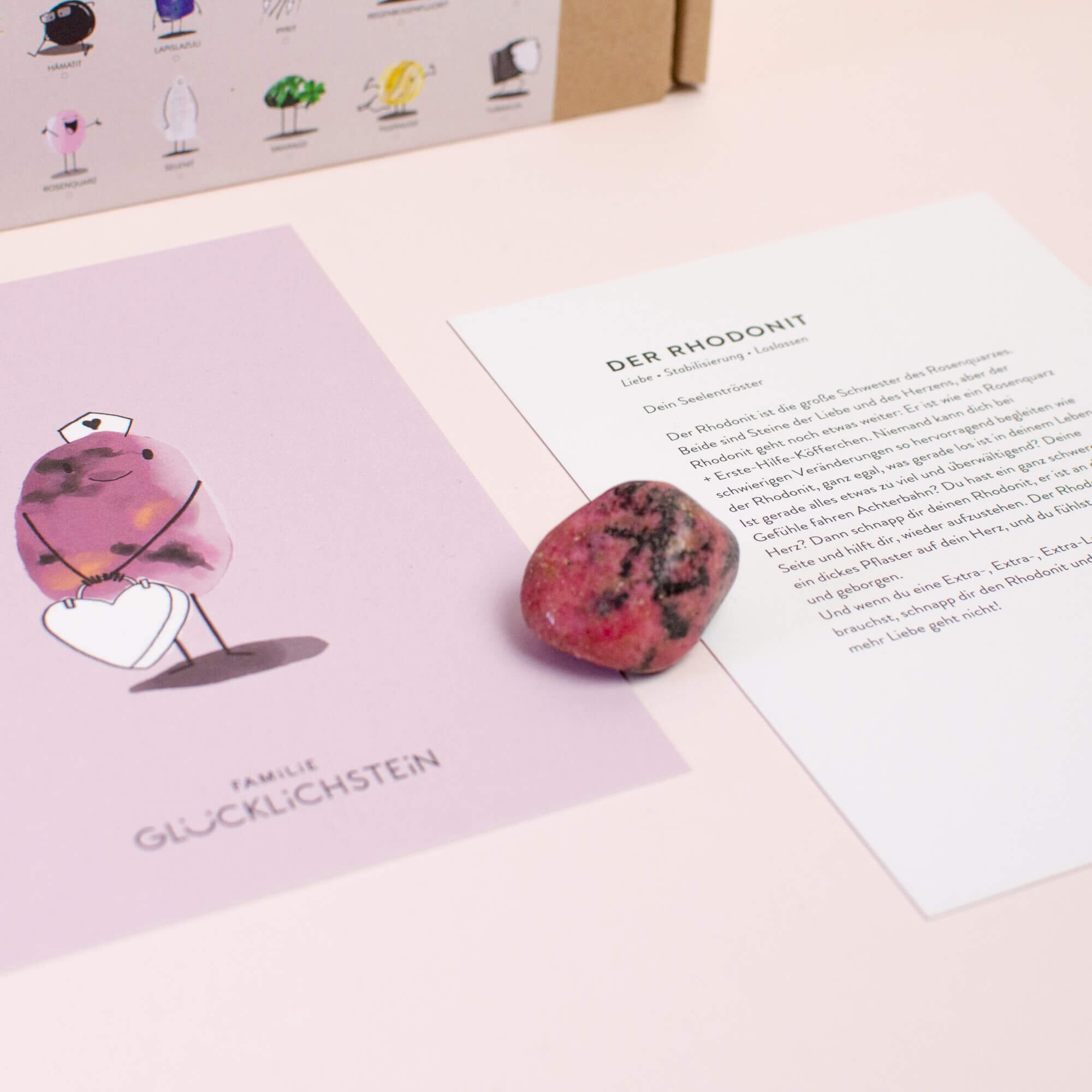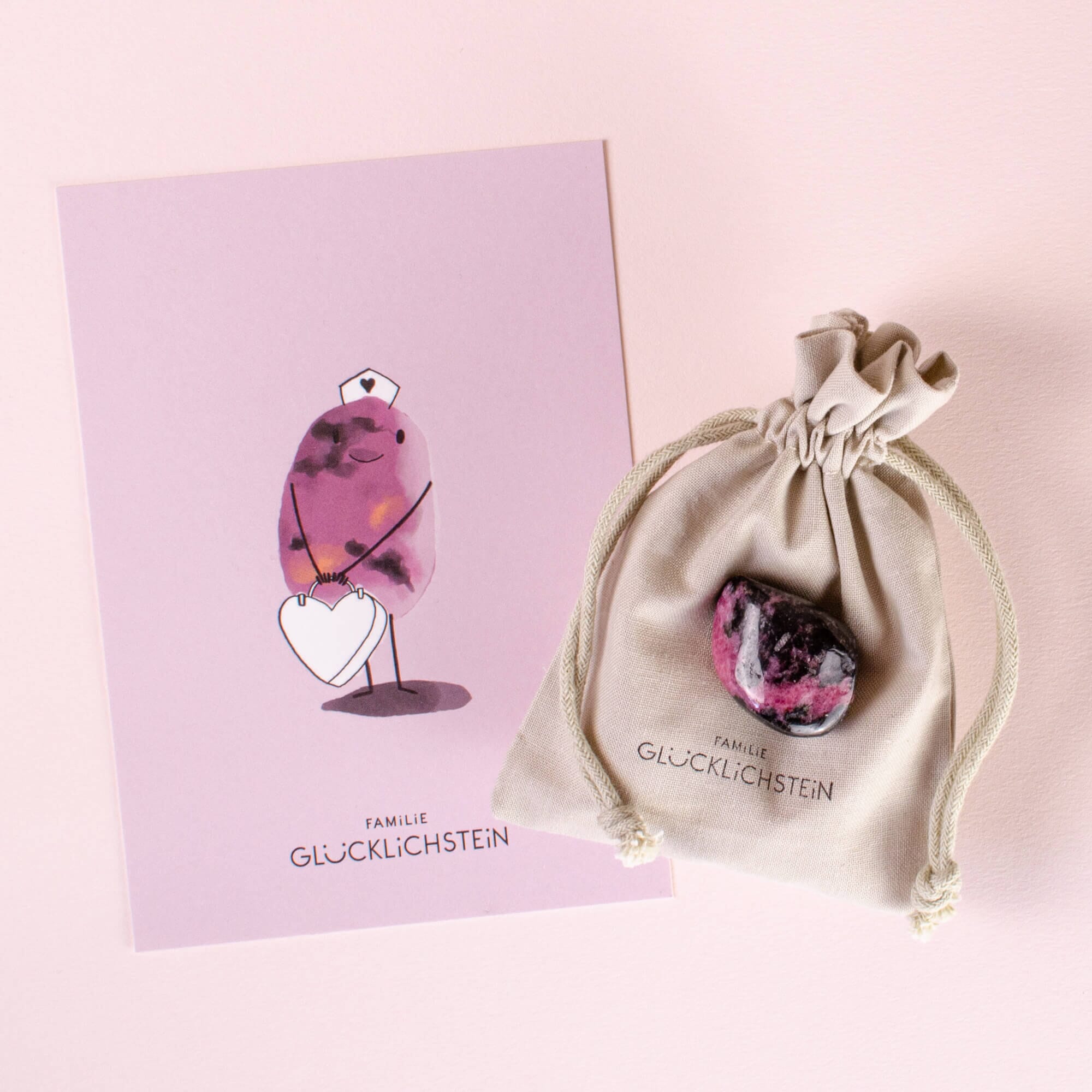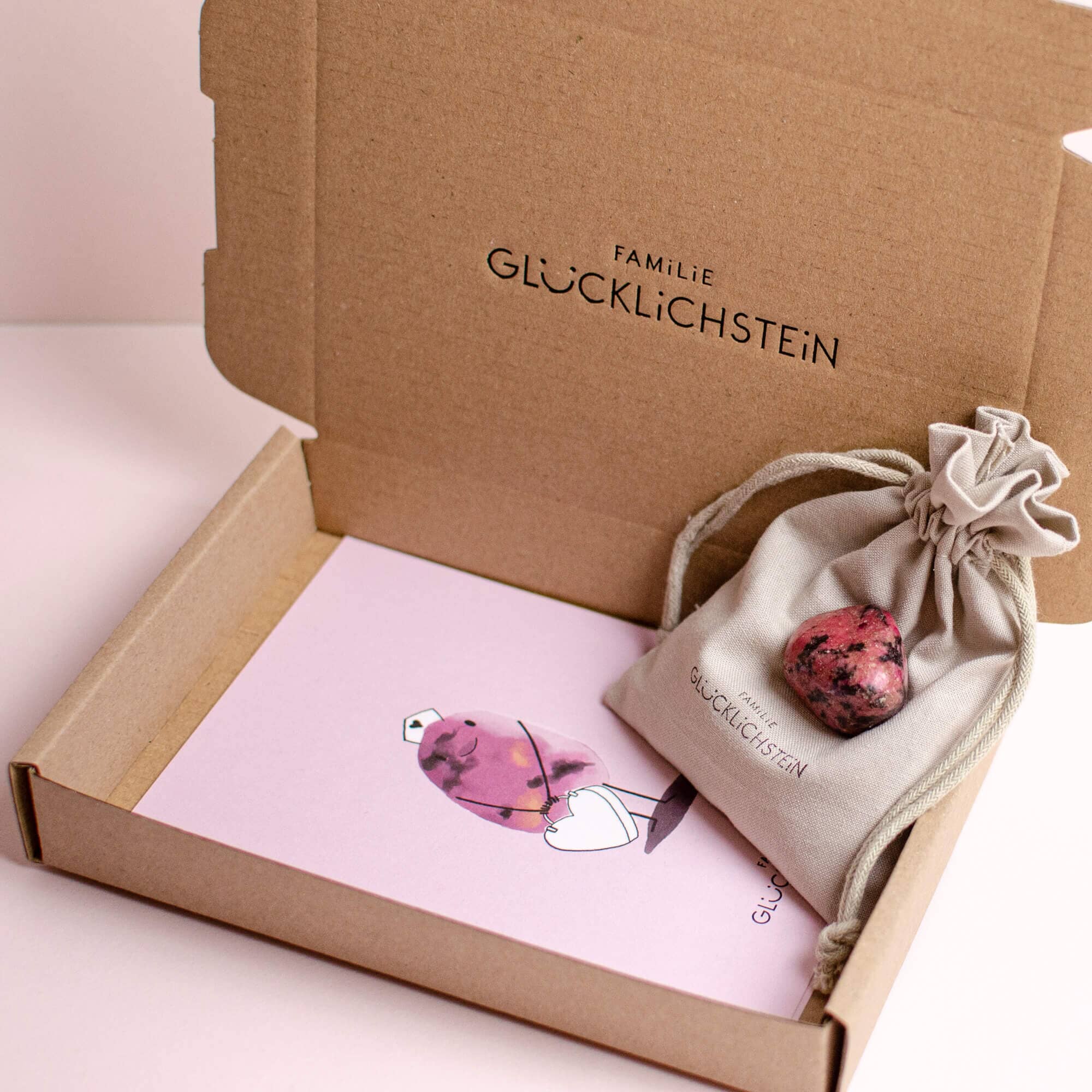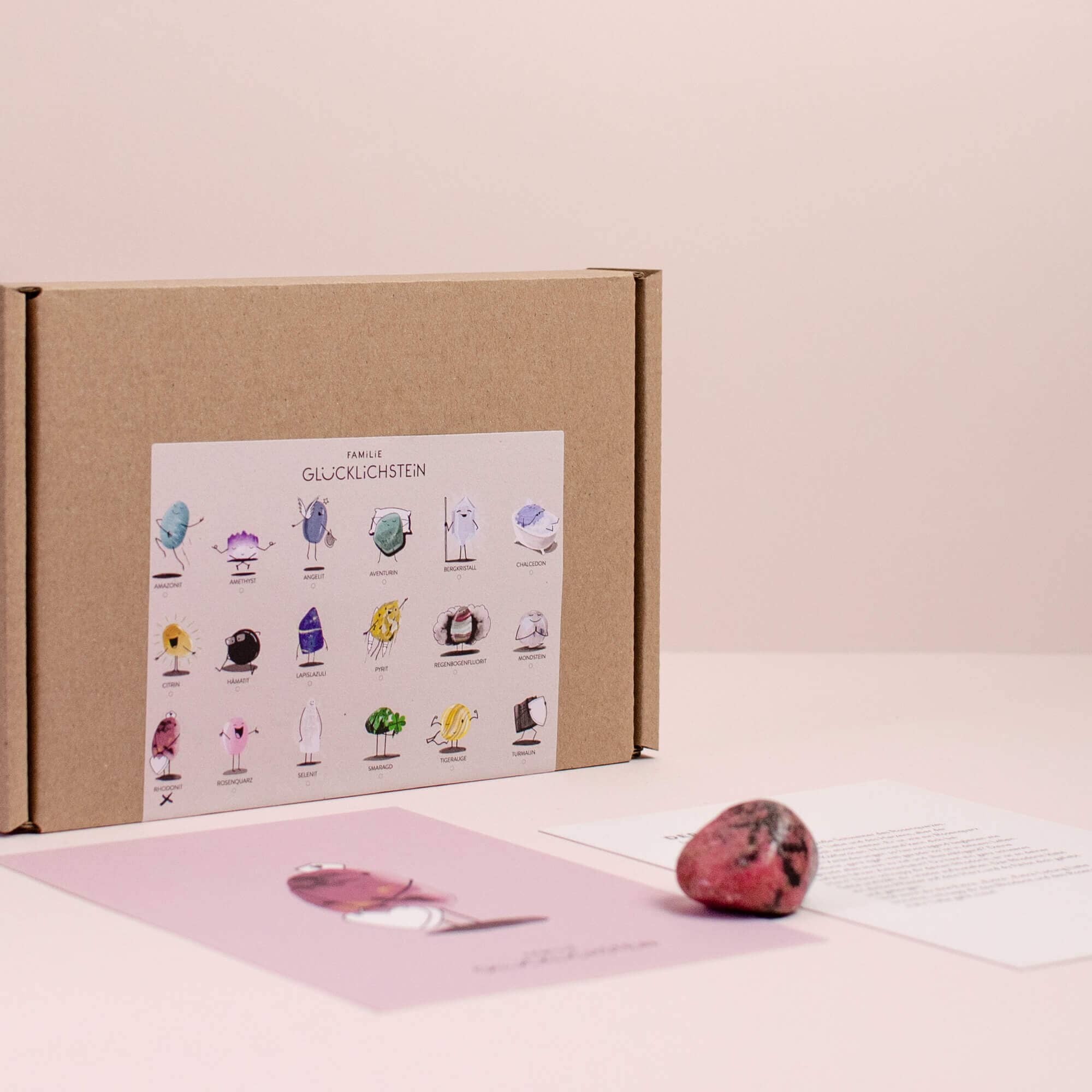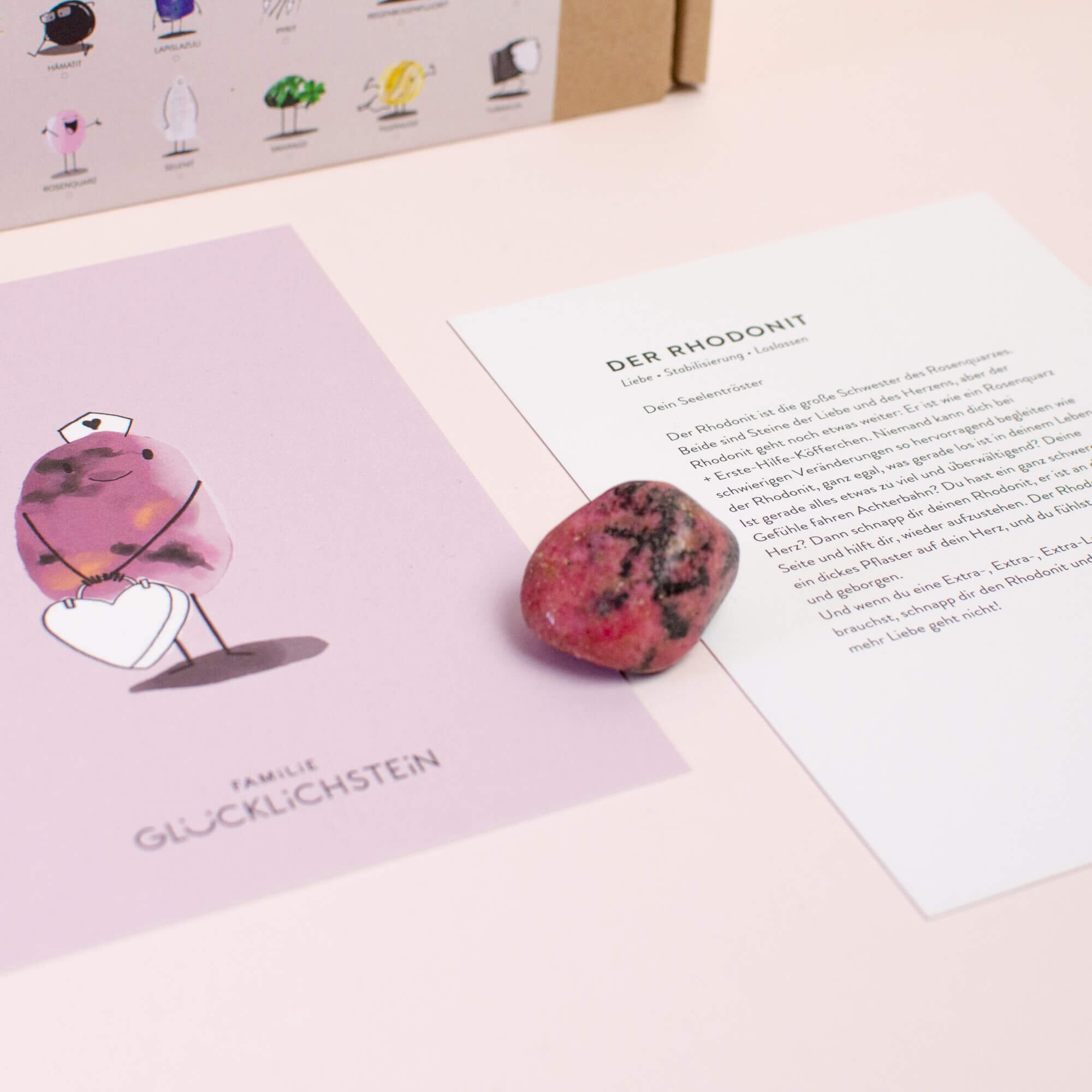 Rhodonite "soul comforter, stabilization and letting go"
Free shipping from 150 euros
Shipping within 2-3 working days
selected with #matschlove
RHODONITE - YOUR SOUL COMFORTER
Seelentröster • Stabilisierung • Loslassen

The rhodonite is your comforter. He accompanied you on the roller coaster ride of life and carries your heart when it is just too difficult. Is everything a bit much right now and are you being overwhelmed by your feelings? No matter what difficult change you are going through or what else is going on in your life, the rhodonite will give you a hand and help you get back on your feet.
Rhodonite is the big sister of rose quartz. Both are stones of love and of the heart, but the rhodonite goes even further: it is like a rose quartz + first aid kit. And if you need an extra load of love, just take both at hand: rhodonite and rose quartz - more love is not possible!
Die Glücklichsteine
Each member of the Glückstein family is as unique as you are. Large or small, colorful or monochrome, with glitter or without, angular or round, with dents or without - each stone exudes its very own superpower and enjoys sharing it with you to share and to support you with small everyday tasks as well as on your whole life.

The lucky stones are not a medical product and are therefore in no way a substitute for medical advice or help. Nevertheless, we are convinced of the positive energy of the various stones and believe that they can support us and our children in everyday life, even if this has not yet been scientifically proven.
Scope of delivery: Each stone is a unique natural product and therefore varies in shape, color and size. Just like us humans, they are therefore genuinely unique. Your lucky stone comes in a small bag and comes with a card on which you can find all the information about your new companion.

Attention, not suitable for children under 3 years, stones can be swallowed.
The Glückstein family was founded by Marijke Roeterink in 2020 as a small company. Your healing stones accompany children in a loving and child-friendly way through everyday life. They are the superheroes with superpowers who support you in exciting and drastic events such as starting school, exams or even separation and self-doubt.
Shipping costs Germany:
Insured shipping DHL GoGreen: 4,90 €
Large letter: € 2,20
Free shipping for orders over €150

International shipping costs:
We ship to other European countries via DHL GoGreen.

The country-specific shipping options and costs are displayed to you in the check-out process.
Note: The colors may differ from the screen display